Lamborghini cut in half after crashing into light pole, authorities say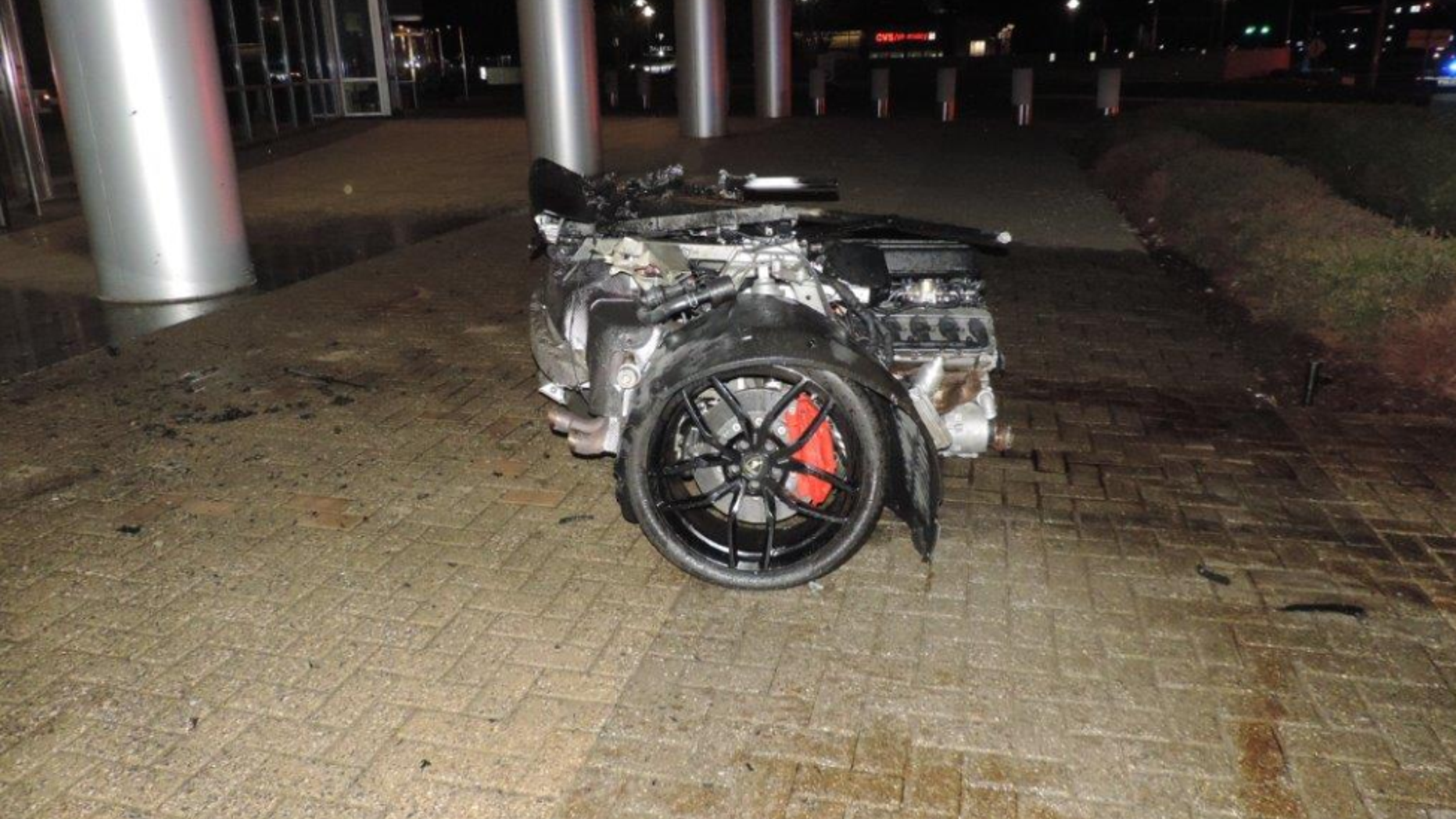 A Lamborghini was "cut in half" after its driver crashed into a concrete light pole, the Fairfax Fire and Rescue Department said.
The incident occurred overnight Friday at Gallows Road and International Drive in Virginia, the fire department said, adding that the car's back end caught on fire but was "quickly extinguished."
The driver, who is currently unidentified and described as an "adult", left the crash relatively unscathed and was treated for minor injuries at the scene.
The cause of the crash is not immediately clear.