John Lennon's original Rolls-Royce hitting London in honor of 'Sgt. Pepper's' anniversary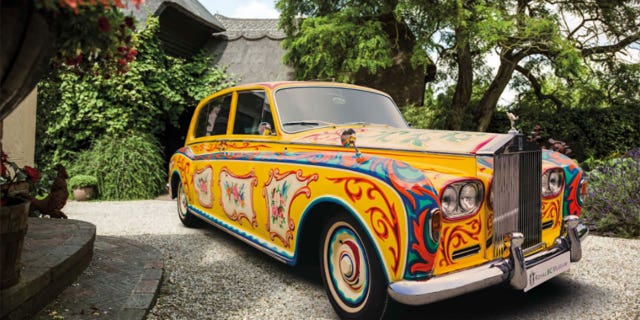 John Lennon's psychedelic Rolls-Royce is back on tour in London.
If you visit the British capital in a couple weeks, take a stroll to the Bonhams gallery to see the world's most colorful Rolls in the posh Mayfair district, where Lennon himself would drive (and most likely, be driven) in this swirly, psychedelic Phantom V.
ELON MUSK TWEETS GLIMPSE OF MODEL 3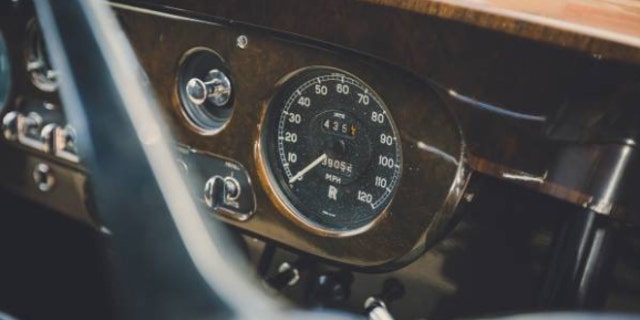 The Beatles singer and songwriter bought the luxury sedan shortly before receiving one of the highest civilian honors, the Member of the Order of the British Empire, in 1965. Originally black, Lennon had the whole car repainted starting in April 1967 to match the artwork on the "Sgt. Peppers Lonely Hearts Club Band" album released that June. Before that, Lennon customized his Rolls with a phone, record player, a refrigerator, and a new stereo with external speakers. He also converted the rear seat to a double bed. We can't imagine what went on back there.
Lennon drove the car to Buckingham Palace in 1969 to return his medal in protest of the Vietnam War, while the following year he shipped the car to the U.S. and later loaned it to Bob Dylan, The Rolling Stones and The Moody Blues.
FOLLOW US ON FACEBOOK FOR MORE FOX LIFESTYLE NEWS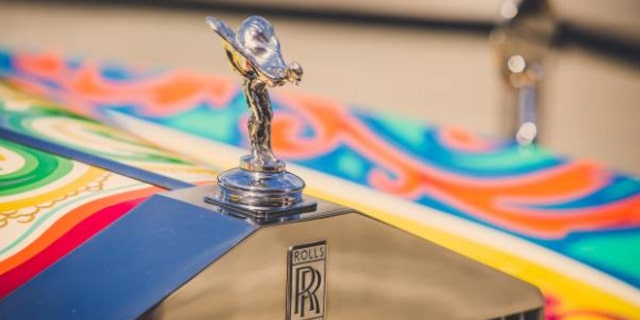 Now, Bonhams and Rolls-Royce will showcase Lennon's Rolls in honor of the 50th anniversary of "Sgt. Pepper's Lonely Hearts Club Band," along with seven more famous Phantom models dating back to 1926, as part of the "Great Eight Phantoms" display between July 29 and August 2 at Bonhams at New Bond Street.
Those other seven models, though, will obviously be dressed in more conservative colors.