Jeep Wrangler tops Cars.com American-Made Index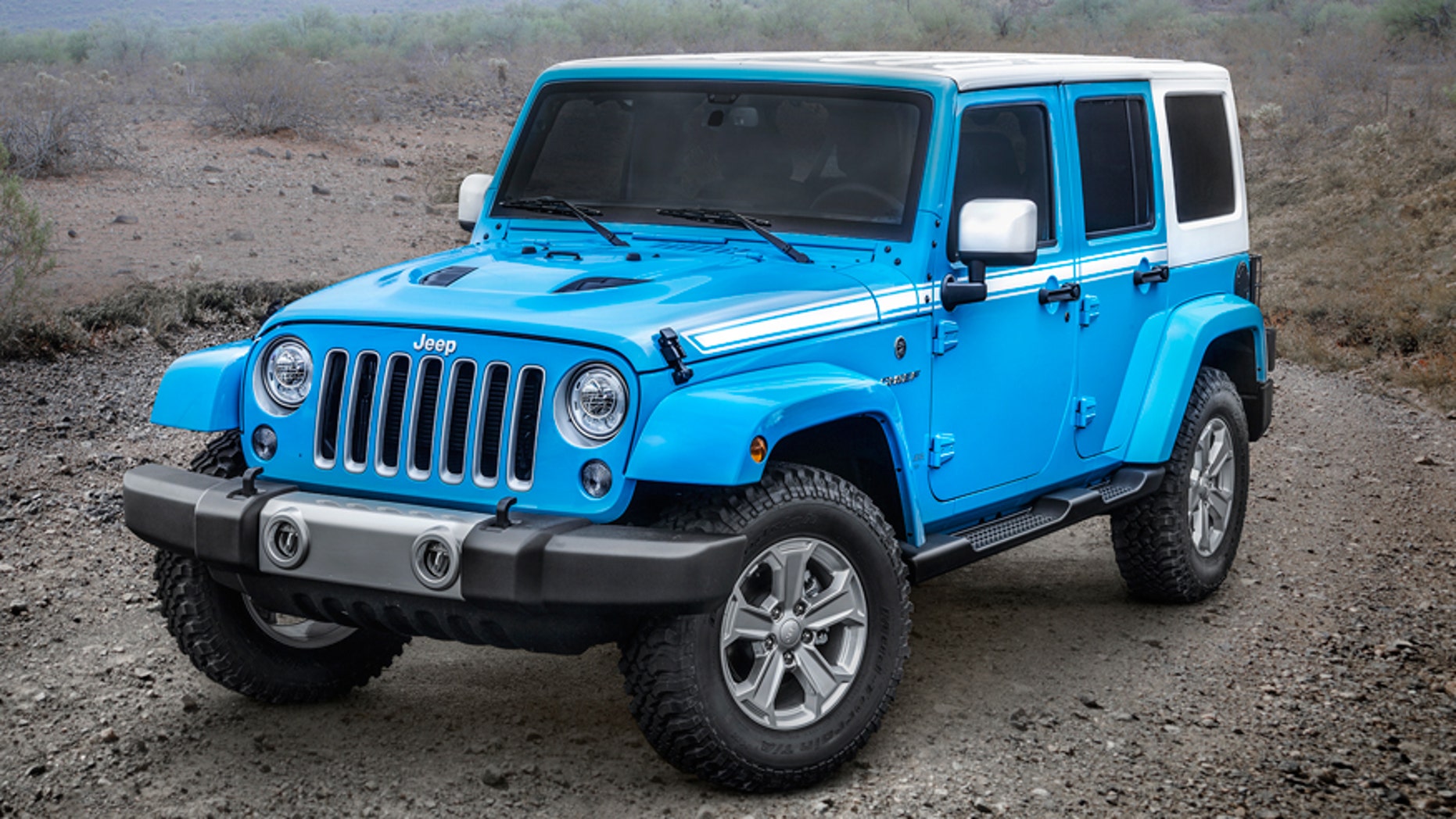 The iconic Jeep Wrangler is the most-American car you can spend your money on, according to a new survey conducted by Cars.com.
The online marketplace's annual American-Made Index looks at manufacturing location, domestic parts content and the number of jobs supported by the production of specific models to determine its top picks.
KIA TOPS NEW CAR QUALITY SURVEY FOR SECOND STRAIGHT YEAR
In past years, the economic impact of the overall sales figures for a model were also factored in, but the new rankings are geared toward informing consumers about the impact their specific purchase will have locally. Low volume cars and models about to be discontinued were excluded from the results.
The Toledo, Ohio-made Wrangler and Wrangler Unlimited tied for the top spot, with the Jeep Cherokee ranked second. Three Fords, the Taurus, F-150 and Expedition, and the GMC Acadia made the top 10, while four Honda products (Ridgeline, Odyssey, Pilot and Acura RDX) rounded out the list.
Here's the full list of models and the location of their factories:
Jeep Wrangler, Wrangler Unlimited (Toledo, Ohio)
Jeep Cherokee (Toledo, Ohio and Belvidere, Ill.)
Ford Taurus (Chicago)
Honda Ridgeline (Lincoln, Ala.)
Acura RDX (East Liberty, Ohio)
Ford F-150 (Dearborn, Mich., and Claycomo, Mo.)
Ford Expedition (Louisville, Ky.)
GMC Acadia (Spring Hill, Tenn.)
Honda Odyssey (Lincoln, Ala.)
Honda Pilot (Lincoln, Ala.)