Jaguar Land Rover developing self-driving off-road tech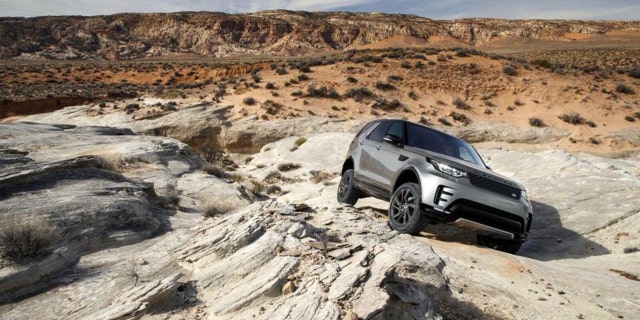 NEWYou can now listen to Fox News articles!
Jaguar Land Rover could become the first car manufacturer in the world to create off-road driverless technology.
The British marque is working on systems that would allow their cars to perform semi-autonomous functions in all terrains.
Current driverless systems are designed specifically for the road, and are programmed to respond to cues within a regular driving scenerio.
But Jaguar Land Rover's tech is even more advanced.
The off-road system can allegedly identify changes in driving surface, and automatically shift the Terrain Response setting to the most appropriate one.
It can even change a car's speed and path to adjust for oncoming obstacles.
Jaguar Land Rover wants to introduce the all-terrain assistance to allow drivers that aren't as skilled in off-roading to take their car into new environments.
And the company claim they will function at level four and five autonomy, which require little or no human intervention.
The new systems are being developed under the brand's $5 million "CORTEX" project.
It's said to use a 5D technique, meaning the car's "brain" is able to process "acoustic, video, radar, light detection and distance sensing" data in real time.
The project is aimed at taking self-driving cars off road and ensuring they are fully capable in any weather condition or terrain, including dirt, rain, ice, snow and fog.