Honda Urban EV concept is a retro electric reboot of the original Civic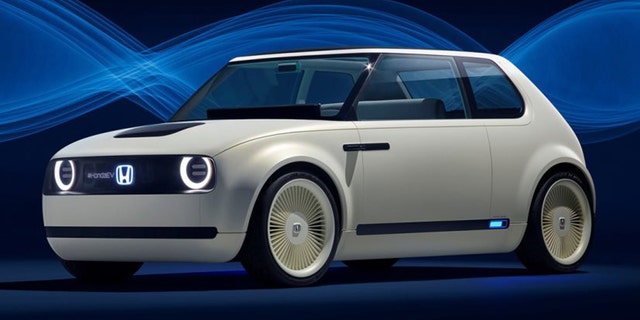 NEWYou can now listen to Fox News articles!
Honda's city car of the future will have a retro look
The automaker says that a production version of the incredibly cute Urban EV Concept it unveiled at the Frankfurt Motor Show will be on sale within two years.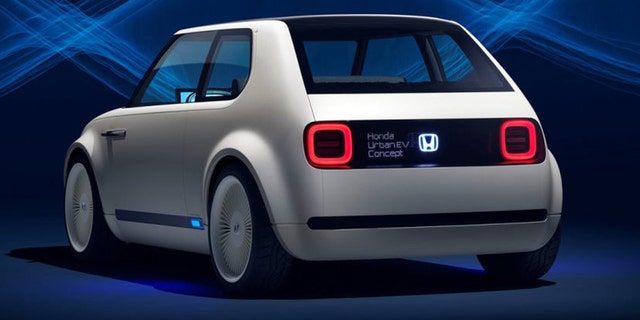 Smaller than a Honda Fit, the supermini hearkens back to the original Civic with its hatchback shape, round headlights and rectangular grill graphic, which is now a screen that can display messages to the outside world.
MORE NEWS FROM THE FRANKFURT MOTOR SHOW
The four-passenger car features 1970's-style twin bench seats, fabric upholstery and wood trim along with a digital display that runs nearly the entire width of the dashboard and another embedded in the driver's door.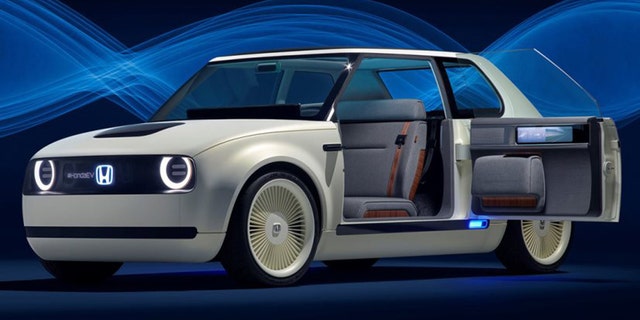 That door and the one on the passenger open toward the rear, and would've been called suicide doors back in the day, but are now known in the industry as coach doors.
It comes with a system called the Honda Automated Network Assistant, which Honda claims can detect the drivers' emotions, compare them to past events and make suggestions to help them with their decisions. (And that's apparently not creepy, at all.)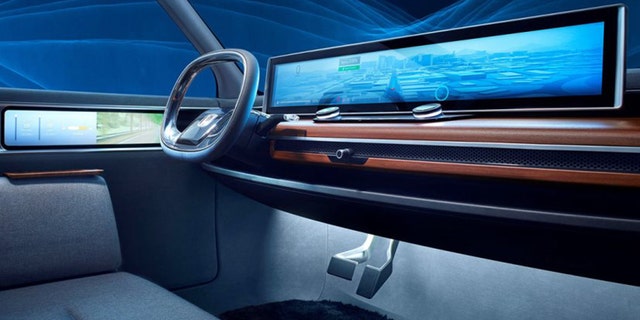 No details on the range of the electric powertrain have been released, but Honda says that the Urban EV's low, wide stance are truly indicative of sporty performance.
Honda also hasn't confirmed any plans for U.S. sale, but the Urban EV will be buzzing around European cities in 2019.