GM's Car of the Future...Circa 1969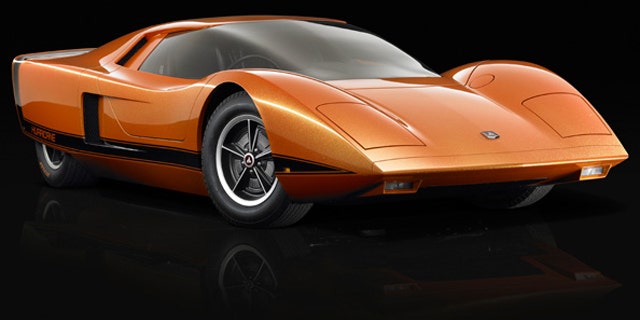 So this is the kind of car we should be driving today. At least that's what they thought back in 1969.
The Holden Hurricane is a concept car that was built by GM's Australian division to showcase technologies of the future as seen from the Richard Nixon/Australian Prime Minister John Gorton era. Included among them is a V8 engine with four-barrel carburetors, cutting edge for the day.
Features more prescient of the cars of the 21st Century are a rear-view camera, automatic climate control and a digital instrument display, along with a unique in-car navigation system.
Instead of tapping into the GPS satellites that were still just a glimmer in some Defense Department engineer's eye, the Hurricane's "Pathfinder" navigation aid was to be guided, theoretically, by magnets embedded in the road. A simple system of illuminated arrows on the dashboard would provide guidance for the driver in lieu of the downloadable celebrity voice prompts we rely on today.
Click here to read about the electric DeLorean coming in 2013
More to the point of a show car is the Hurricane's flashy design. The mid-engine coupe has a canopy that opens forward to provide access to the cabin, and "astronaut type" seats that rise up to ease entry for the driver and passenger.
As Holden's first concept car, the Hurricane made a splash at the 1969 Melbourne Auto Show and has now been restored to its original glory. At this year's show the company unveiled a new pickup truck called the Colorado that goes on sale in the United States in 2013. And it doesn't even have carburetors.
Car of the future, indeed.
Click here for more from FoxNews.com Autos