Get your car fixed for (almost) free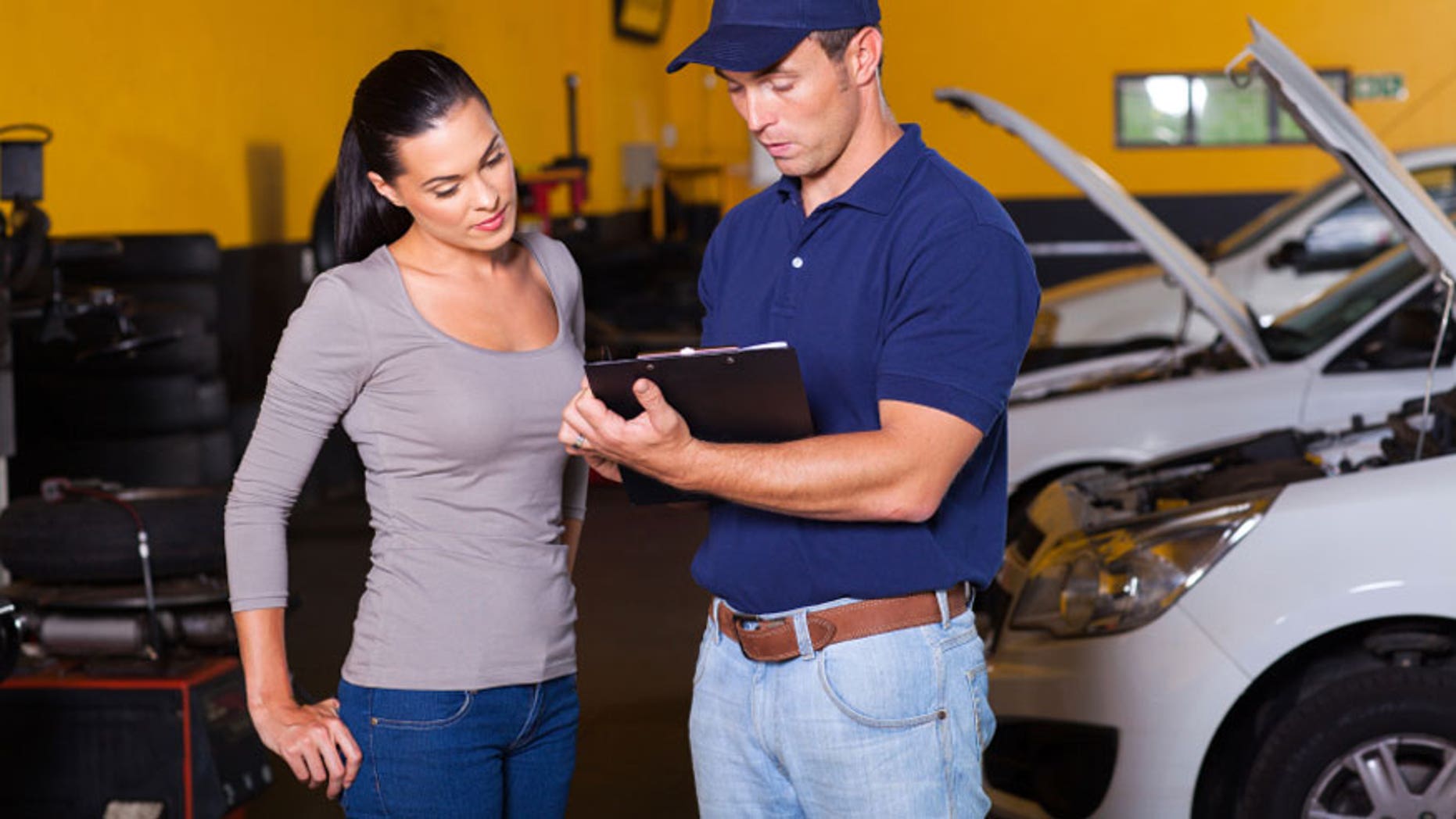 Nothing's more frustrating to a car owner than a vehicle whose paint starts peeling or whose roof is leaking just a few years after leaving the dealer's lot. Having to make expensive, post-warranty repairs sends a signal to consumers that says: You're getting ripped off.
Fortunately, you can often save hundreds or even thousands of dollars in repair bills by taking advantage of special, unadvertised automaker programs that provide free or discounted service work. Though manufacturers often call these programs service actions or customer-satisfaction campaigns, many people refer to them as secret or hidden warranties because they're rarely announced to the public.
Two examples: Owners of 2006 to 2009 Honda Civics may qualify for a free engine block, or even a whole new engine, if their car has been leaking coolant from a crack in the block. Chrysler minivan owners may notice that the front wheel bearings on models from 2008 to 2010 are subject to premature wear, so dealers will replace them for free during a vehicle's first five years or 90,000 miles.
How do these "secret warranties" come about? They usually originate when automakers discover that some component or system in a given model is failing at a greater rate than expected. They learn about the problems from numerous sources, including complaints to their customer-service departments and reports from dealers. Other tip-offs are an unusual number of warranty claims for a specific problem or a rapid decline in spare-parts inventories.
More From Consumer Reports
Programs that offer subsidized or free repairs are usually presented as a "warranty extension," since they last for a specified time and mileage. Occasionally, they're good for a limited number of years from the original purchase date but have no mileage limit.
They're often enacted in the name of good customer service. Sometimes, though, a free-repair program is instituted as part of the settlement of a class-action lawsuit brought by consumers.
At any given time you'll find one or two of these out-of-warranty service actions from many manufacturers. Honda, however, and its upscale Acura division stand out with a half-dozen or more. Because CR's survey data show that Honda and Acura vehicles, in general, are among the most reliable on the road, the company's high number of service campaigns suggests it's been unusually generous to customers.
So just how secret are secret warranties? Often, when an automaker initiates a service campaign, it sends a notification letter to all known owners. But second or third owners of that car may not receive it. Even among those who do, the letter may be mislaid or mistakenly thrown away. In other cases, though, there is no advance notice, and car owners find out about it only if a dealer tells them or they discover it on their own.
All of the warranty extensions we've found are included in technical service bulletins that automakers send to their dealers' service departments. TSBs usually describe a common problem the automaker has learned about and provide detailed instructions on how the service technician should fix it. However, a small number of TSBs also contain information about special warranties related to the problem or other remedies the carmaker is offering to owners.
If your car develops a notable problem that's not connected to wear and tear or collision damage, it might be worth checking whether there's a TSB related to it (get more details below). Even if no warranty extension is offered, a TSB tells you that the problem is well known to the automaker, which could give you more leverage in negotiating a discount on the repair.
It's easy to understand why carmakers aren't in a hurry to broadcast the existence of a free fix. Usually, only a small percentage of a given model's production run will exhibit the problem. Carmakers don't want tens of thousands of customers who don't have the problem showing up at dealerships, demanding the free repair "just in case."
But the hush-hush approach has several downsides:
Once the basic warranty has expired, car owners often go to a local, independent repair shop rather than to the dealer. If so, they end up paying for an expensive repair that could have been done free.
Owners may never learn that their problem is a common one that's recognized by the automaker, which could be a key to getting a break on repair costs.
Technical service bulletins can hint at a safety problem that the automaker doesn't want to recognize as such. That was the case with the faulty ignition switches on Chevrolet Cobalts and other models that GM recalled earlier this year. GM had sent its dealers TSBs about those cars' flimsy switches as early as 2005, but the company apparently didn't consider that a noteworthy safety problem at the time. Only after GM was successfully sued did the magnitude of the safety ramifications come to light.
Currently, Toyota dealers have received two TSBs we know of regarding faulty brakes on the 2007 to 2011 Toyota Camry Hybrid. Toyota is notifying owners of free repairs and offering a fairly generous warranty extension on some brake components. But Consumer Reports thinks Toyota should have issued a recall, and we're asking the government to take action on that if Toyota does not.
It's also important to be aware that your car can be repaired as part of a recall. Unlike a TSB service campaign, official safety recalls are comprehensive, widely publicized and good for the life of the vehicle. Despite that, the National Highway Traffic Safety Administration estimates that only about 75 percent of the vehicles recalled for a safety defect ever get the repair done. CarFax, which sells vehicle-history reports, calculates that about one in seven cars on the road, some 37 million, has an unfulfilled recall.
It's easy to find out whether your car has an open recall. Contact the service department of any franchised dealer, give them your car's vehicle identification number, and ask that they check for any recalls. You can also check the automaker's website or the National Highway Traffic Safety Administration's website, SaferCar.gov. Look in the "Owners" section, and have your VIN handy.
Technical service bulletins can be hard to come by. You can search for free summaries of them at safercar.gov, the government's auto-safety website. Enter your car's make/model/year in the "Owners" section, and click on the "Service Bulletins" tab. But be warned, the summaries are often vague. You can order the full TSB text (free up to 100 pages) by mail, though that may take four to six weeks. However, a dealer or repair shop may share them if you ask. You can also purchase current TSBs for your car from Alldatadiy.com ($26.95/year) or Mitchell 1 DIY at eautorepair.net ($25.99/year).
You can find more information about auto repairs and maintenance on CR's website. Also, go to ConsumerReports.org/carrecalls to check recalls on your car with plain-English interpretations prepared by certified mechanics.
This article also appeared in the November 2014 issue of Consumer Reports magazine.
Copyright © 2005-2014 Consumers Union of U.S., Inc. No reproduction, in whole or in part, without written permission. Consumer Reports has no relationship with any advertisers on this site.