Ford's tailgate canopy means the party is always in the back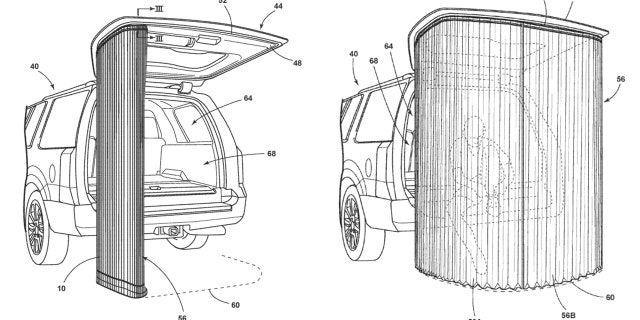 Ford wants to light up your next tailgate party.
The automaker has submitted a patent application for a design that attaches illuminated sheets to the open lift gate of an SUV.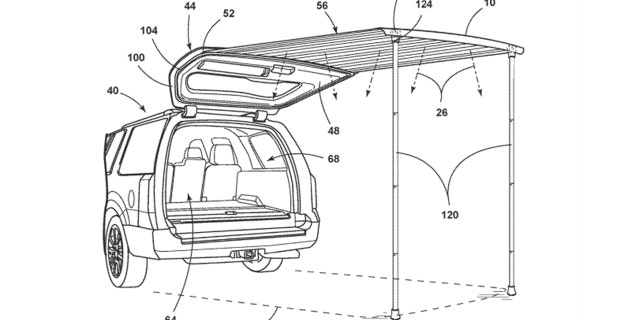 First featured on AllFordMustangs.com, the application describes a vehicle with a track integrated into the lift gate that can be use used to hang a hospital bed-style curtain from, in order to create a private space, or to connect the end of an overhead canopy supported on the other side by extendable poles.
Along with being waterproof, the sheets are made from a phosphorescent material that can be illuminated by lighting elements that are embedded in the lift gate, or built into a storage compartment where the sheets can be excited before being installed and left to simply glow in the dark.
FORD PATENT REVEALS MUSTANG WITH BUILT-IN, HIDEAWAY BIKE RACK
Similar products are available as aftermarket accessories, but there isn't quite anything like it currently available as original equipment, and the phosphorescence is an original twist.
The application isn't confirmation that Ford is planning to put it into production, but since it is in the midst of shifting to a nearly all-utility vehicle lineup, it would make a pretty good fit for the brand.
2018 LINCOLN NAVIGATOR TEST DRIVE: