Ford Mustang from Steve McQueen's 'Bullitt' parked on National Mall
NEWYou can now listen to Fox News articles!
The green Ford Mustang from the film "Bullitt" is most famous for racing through the streets of San Francisco, but for the next few days it will be parked in the middle of Washington, D.C.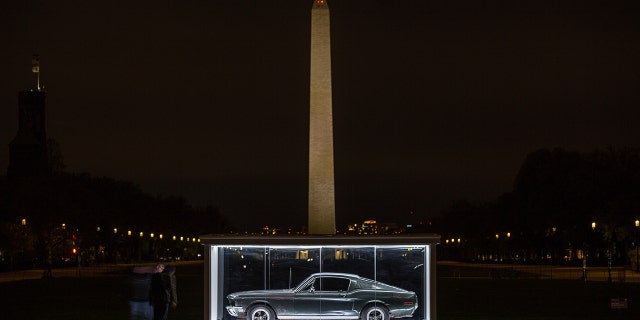 To celebrate the entry of the iconic movie car into the National Historic Vehicle Register of significant automobiles at the Library of Congress, the 1968 Mustang GT is being displayed in a transparent box on the National Mall through April 23.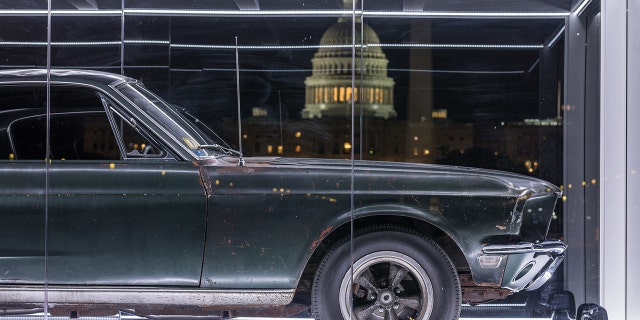 The car fell out of the public eye for decades before it resurfaced at the Detroit Auto Show in January to help mark both the 50th anniversary of the Steve McQueen film and launch of a new Mustang GT Bullitt tribute model this year.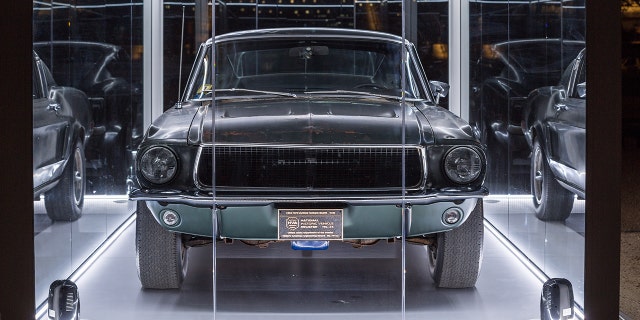 The car has been owned by the same family since 1974, but fell into disrepair over the years and was kept hidden away. As its legend grew, owner Sean Kiernan says they really weren't sure how to deal with it. But after his father died a couple of years ago he set out to get the car back together and running again so he could share it with fans.
MYSTERY OF STEVE MCQUEEN'S MISSING 'BULLITT' MUSTANG FINALLY SOLVED
After the visit to Washington, Kiernan and the car will embark on a world tour of car shows and events. Just don't expect to see it on the auction block.
Although it's worth millions, Kiernan says he'll never sell it because it means too much to him, but he'll likely put it on display in a museum someday.