Ford F-150 spotted with self-driving tech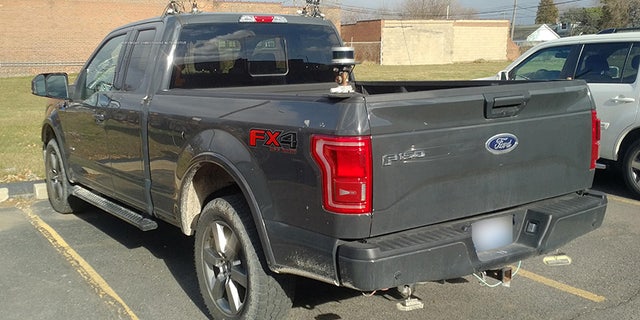 NEWYou can now listen to Fox News articles!
Ford has confirmed that it plans to introduce a self-driving, hybrid vehicle by 2021 that is being designed to deliver people and goods.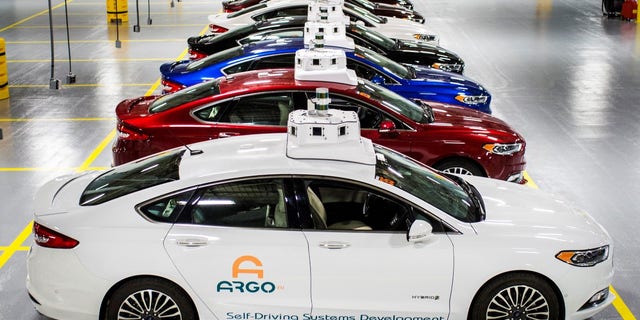 But while its recent public testing has been focused on Fusion Hybrid sedans retrofitted with the equipment required for autonomous capability, it hasn't yet revealed exactly what form the production vehicle will look like.
Since it will be used for both ride-hailing and delivery services, it will most likely be some sort of crossover utility vehicle or van that can handle both tasks.
But could a pickup pick you up?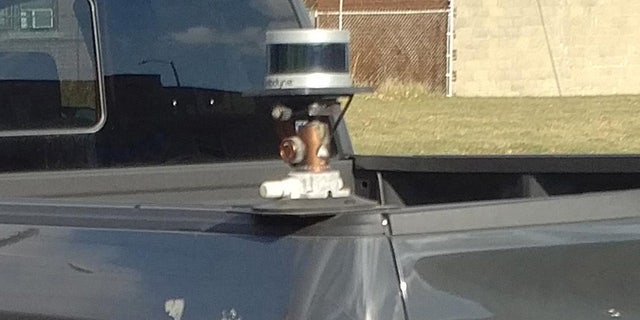 An F-150 pickup with an array of sensors attached to it parked outside the company's development center in Dearborn, Mich., may be evidence that Ford is looking to answer that question. In particular, it has a Velodyne lidar unit prominently mounted to the driver's side rear corner of its bed. Lidar is one of the key pieces of technology used by most automakers to enable a vehicle to drive itself.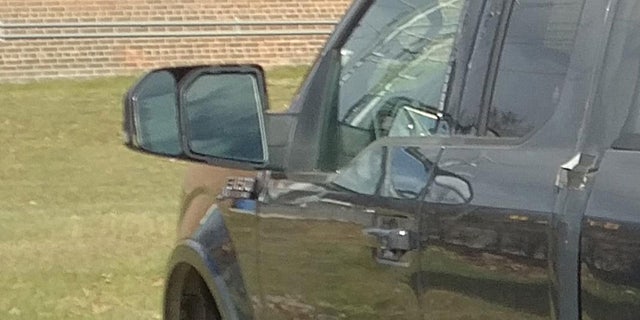 There are additional gadgets on the roof of the truck, plus odd-looking extended rearview mirror housings that could be hiding even more sensors, and further suggest that the technology is being tested for a specific pickup use case scenario, rather than the truck simply being used as a platform to field test the sensors.
The photographer that captured the image of the F-150 did not witness it being operated.
Ford has not yet commented on this specific vehicle, but when recently asked about the future of autonomous trucks prior to it being spotted, a company spokesman told Fox News that "trucks have to be capable of operating in a wider variety of situations and use cases than cars, such as towing, hauling and off-road. This will require greater development effort than the autonomous vehicle for commercial operation in mobility services that we've promised in 2021. We will only do so when the technology fits customer needs and is affordable."
UPDATE: A Ford spokesman has confirmed that the vehicle belongs to one of its suppliers, but could offer no additional details about it.