Exclusive: Steve McQueen-linked dune buggy may be a stunt car from his unfinished epic film 'Yucatan'
Cars driven by Steve McQueen in his films are often worth millions of dollars today, but there's one linked to the Hollywood star that may have the most interesting backstory of them all, even though it never got its close-up.
After reporting on the restoration and upcoming reveal of what is claimed to be the long-lost Meyers Manx from McQueen's "The Thomas Crown Affair," Fox News was contacted by the owner of another one of the classic dune buggies that he thought we might be interested in hearing about.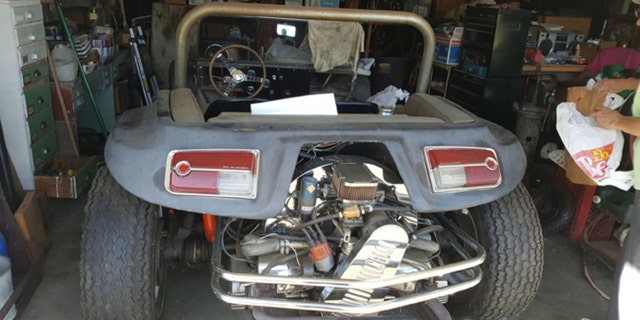 Don Martin of Valley Center, Calif., said that the car was a hand-me-down from his stepfather, who had bought it from a neighbor named Don Graves. Graves was a big time motorcycle sales executive involved in the off-roading scene back when McQueen was scratching his desert racing itch with the help of mechanic and team manager Don Mitchell, who is the one that sold the Manx to Graves.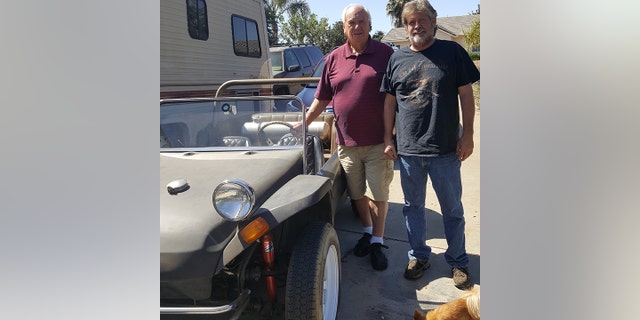 According to Graves, Mitchell told him that McQueen had driven it for a few years, but it was originally ordered in 1969 from famed off-road vehicle specialist Con-Ferr by Solar Plastics Engineering, a company McQueen set up to build race cars and equipment.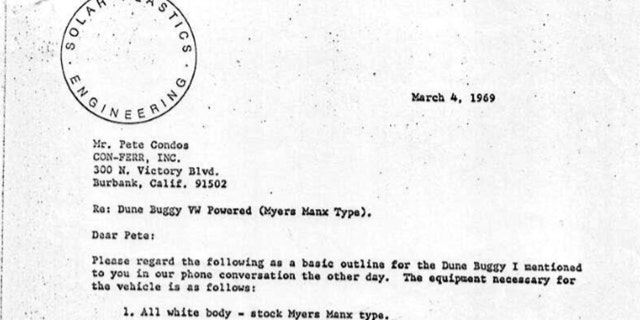 The original letter sent to Con-Ferr specified a Manx with a white body and beige interior, street legal lighting, an 85 horsepower VW engine with no muffler and the widest possible tires. Follow up documentation shows that a 3-speed automatic transmission was installed along with Koni shock absorbers, the front disc brakes from a VW Karman Ghia and additional equipment for a final price of $3612.51.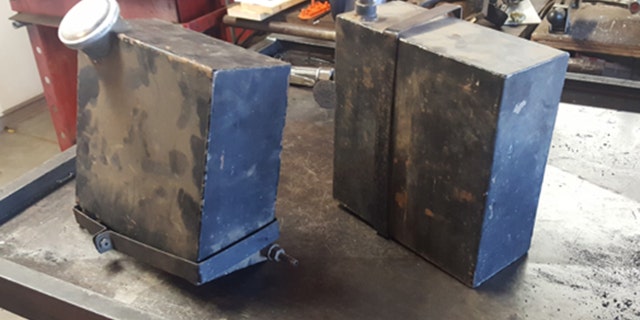 While it's painted in primer and has a five-speed manual transmission now, much of the original equipment remains, either on it or in Martin's garage. That includes a one-gallon gas tank, which won't get even a little car like a Manx very far.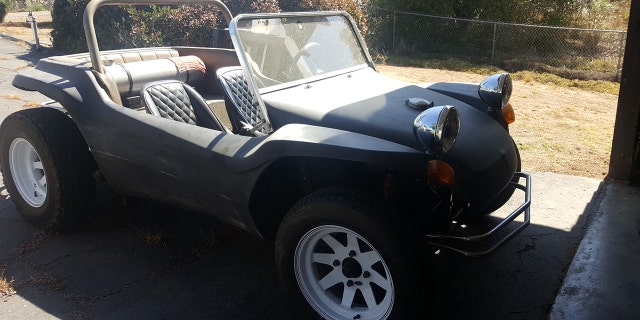 But it turns out that Solar didn't buy it with the intention to race it cross-country or even drive it on the street. Graves told Martin that it was meant to be a stunt car for a movie McQueen had in pre-production at the time, but that was never finished. A small tank lightens up a vehicle and is safer in a crash, so it makes sense.
But why would McQueen be looking to feature another Manx in a film just a year after the famous scene in the "Thomas Crown Affair," where he jumped and drifted one across dunes of Crane Beach Massachusetts with Faye Dunaway riding shotgun? Sounds a little derivative for a movie genius.
Well, biographer Marshall Terrill thinks that timeline matches up with a project that McQueen had in the works that was set to be one of the biggest films ever made called "Yucatan," which had a role that was perfect for it.
It was an action adventure about a marine salvage expert enlisted to search for treasure hidden at the bottom of deep wells in an ancient Mexican ruin. It also included chase scene in it that was meant to make the ones in "The Great Escape" and "Bullitt" look like Sunday drives to church. Replace Nazi trucks and muscle cars with a dune buggies and dirt bikes and the pieces to this puzzle sure seem to fit together nicely. Concept art for the film printed in the New York Times in 2006 depicts hundreds of motorcycles racing across a barren plain.
Unfortunately, after the financial failure of McQueen's labor of love film "Le Mans" about the 24-hour race, the "Yucatan" project collapsed. The roughly 1,700 pages of notes and storyboards his development team created for it were bound into leather books and put into a chest and stored away for years like Indiana Jones' Ark of the Covenant. Fitting.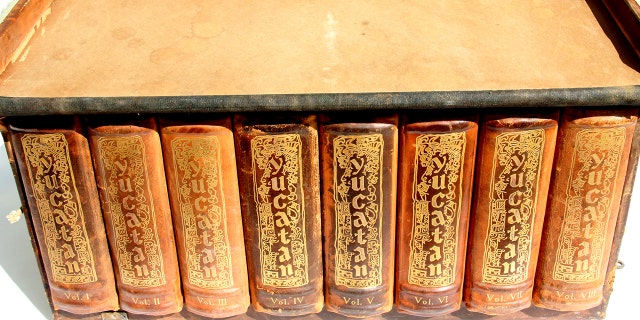 That was until they were uncovered years after his death, in the 1990s, by his son Chad. The younger McQueen has been working with Hollywood heavyweights for years to turn the material into a film, with Robert Downey, Jr. long attached to it.
"This is easily a $200 million movie and it would take an action superstar at the height of his career surrounded by a stellar international cast to open a picture like this," Terrill said. "I'd really love to see it happen one day so that Steve McQueen's vision can finally be unfolded."
The chest was put up for sale at a Mecum memorabilia auction in 2013 with other McQueen items, but it failed to find a buyer.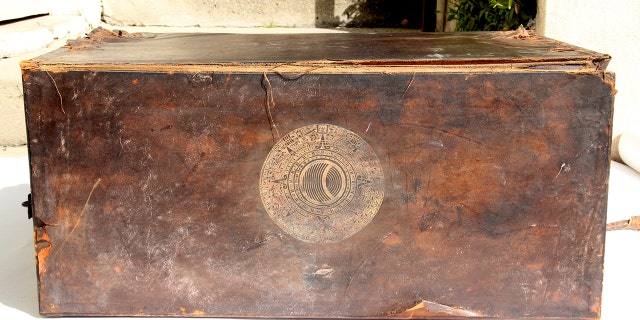 "Pirates of the Caribbean" writer Terry Rossio was brought onboard the project a year later, which is the last time there was any major news about it, so there's no telling when or if it will get greenlighted.
If it does, the producers might want to call Martin. He's starting a full restoration of the Manx that will be documented on YouTube, and he does plan to sell the car when it's complete.
The car may not ever make it to the big screen, but as possibly the only existing artifact from one of the most legendary unmade films, that really might not matter at all.