End of the car key? It's practically a lock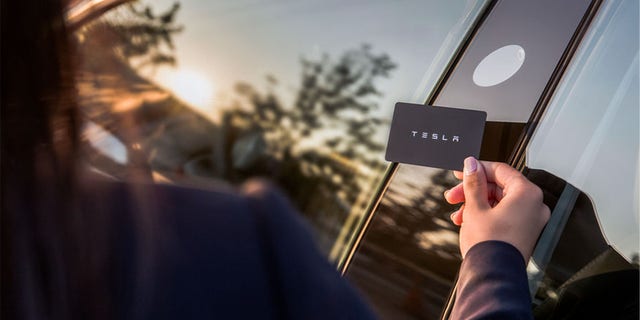 The classic, insert and twist car key could be on the verge of extinction.
They've already been largely replaced in many cars by proximity keyfobs that automatically unlock the doors as you approach and allow you to start them up by simply pressing a button, but still include a small emergency key in case the battery fails.
With the addition of smartphone app-based key systems, however, BMW board member Ian Robertson thinks the need for physical keys is nearing an end.
"Honestly, how many people really need it?" Robertson told Reuters at the Frankfurt Motor Show.
"They never take it out of their pocket, so why do I need to carry it around?"
Robertson said the company was looking into eliminating them altogether, but it won't be the first if it does.
Tesla's new Model 3 doesn't come with a key at all. Instead, there's an app similar to BMW's and a credit card-size card that you can swipe along the roof pillar to unlock the car if you don't have your phone with you.
Last year, automotive supplier Continental unveiled an app that will even let you send a digital key to someone else's phone so they can use your car. Although the manufacturer was not identified, Continental said it will debut with a production car in 2018.
Continental Vice President Mike Crane thinks physical and digital keys will coexist for the next decade or so before the industry shifts to an all electronic model.