Elon Musk says he is selling 'all physical possessions' during wild Twitter rant
Tesla CEO Elon Musk said Friday that he is "selling almost all physical possessions. Will own no house," during a wild series of Twitter posts.
Musk continued by saying he thinks Tesla stock is too high, then folowed with "Now give people back their FREEDOM."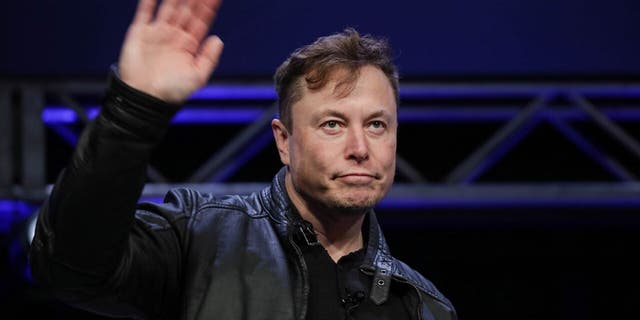 He then began tweeting the lyrics to "The Star Spangled Banner."
Musk has been a harsh critic of both the global response to the coronavirus pandemic and California's stay-at-home orders, calling them "fascist" during Tesla's first-quarter earnings call on Wednesday.
"It's breaking people's freedoms in ways that are horrible and wrong and not why they came to America or built this country," Musk said. "What the f–k? Excuse me. Outrage."
Musk doesn't take a salary from Tesla or SpaceX, but is the top shareholder of both companies and has an estimated personal worth of $30-$40 billion. He owns several homes in California valued at over $100 million, according to The Wall Street Journal, that includes a cluster of six homes in the ritzy Bel Air neighborhood of Los Angeles.
Tesla stock plummeted over 10 percent in the immediate wake of the online outburst.
About an hour after the initial tweet storm, Musk posted that he wasn't selling everything because he needed the money, but that "posession just weigh you down" and that he is devoting himself to Earth and Mars.
He added that his girlfriend, musican Grimez, was mad at him, and that she is expecting their first child together on Monday.