Dodge police cars getting ambush-protection tech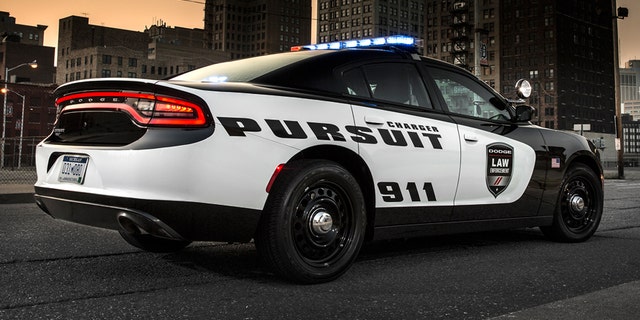 Dodge is improving the safety of its police cars…when they're parked.
It's equipping all of its 2017 Charger Pursuit vehicles with an electronic protection system that can detect potential ambushes and help safeguard the officers in the car.
The Officer Protection System uses the car's parking radars to monitor activity behind the car. If anyone approaches the vehicle it sets off an alarm, turns on the rearview camera, flashes the blinkers, locks the doors and automatically rolls up the front windows. The feature is enabled by a module that plugs into the car's OBD II port, and can be toggled on and off by the driver.
Supplier InterMotive originally developed the technology in partnership with Ford, which opened it up to automakers and the military. Dodge will be offering it as a no-cost extra on all Charger Pursuits.
----------
DODGE CHALLENGER HELLCAT TEST DRIVE: