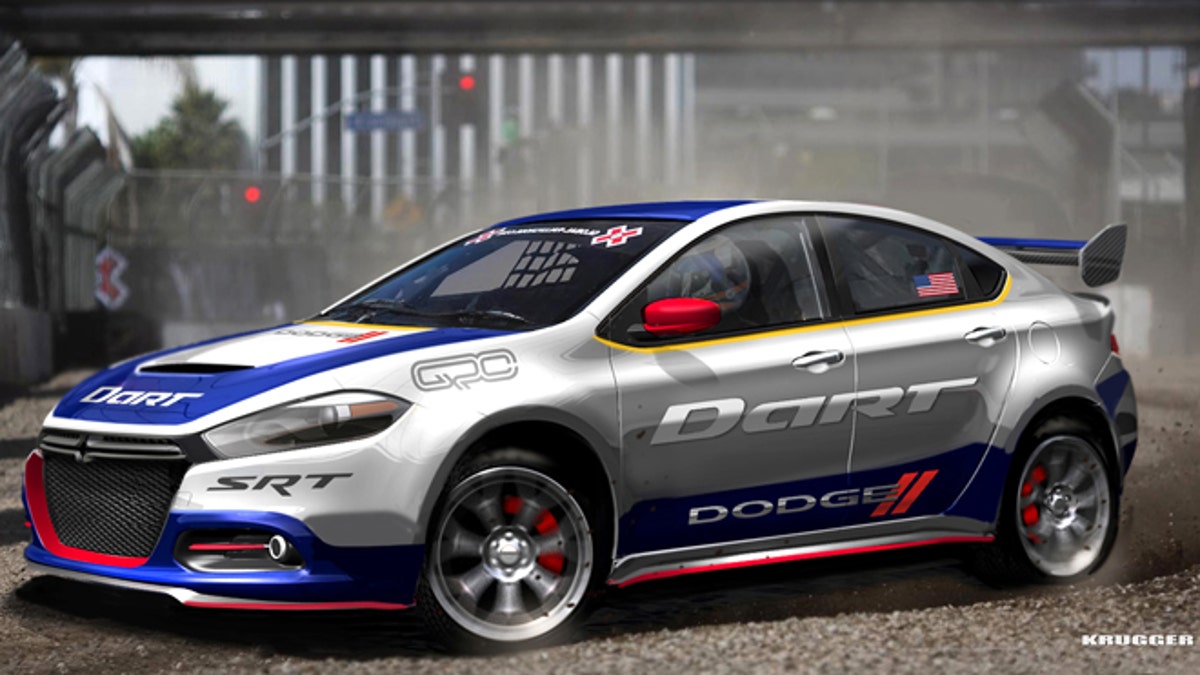 The Dodge Dart is ready to fly…literally.
Fitting for a car named after an object that is hurled through the air with precision, Dodge has announced that the Dart will be competing in the 2012 Global RallyCross Championship Series, where it will meet the same fate.
RallyCross is a type of racing that has been popularized in recent years by the X-Games and where high-performance compact cars race head to head on a closed course that is part gravel or dirt, part blacktop and almost always includes ramp-to-ramp jump.
Watch: Return of the Dodge Dart
Four-time Rally America champion and extreme sports legend Travis Pastrana will be piloting the car which, while based on the production Dart, will feature a 2.0-liter turbocharged four-cylinder engine pumping out 600 hp through an all-wheel-drive system. The front-wheel-drive retail version of the Dart tops out at 184 hp.
The Dart will face off against returning competitors that include the Ford Fiesta, Hyundai Veloster and Subaru STi, all capable of accelerating from 0-60 mph in about 2.0 seconds.
The season kicks off at Charlotte Motor Speedway on Memorial Day weekend in conjunction with the NASCAR Sprint Cup Coca Cola 600.