Defying Trump's wishes, Ford says it won't make canceled Chinese import in U.S.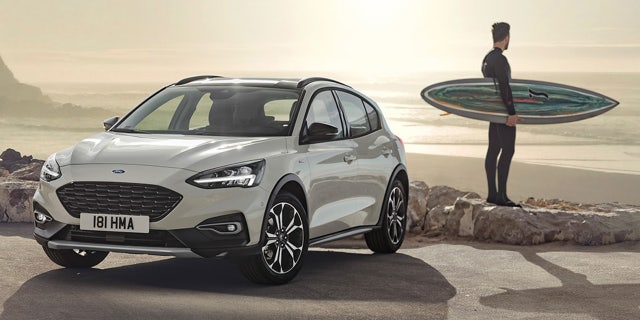 Just because you can do something, doesn't mean you will.
Ford has rejected President Trump's call for it to shift production of the Chinese-made Focus Active crossover-style hatchback to the U.S., after announcing last month that it would not import the model due to tariff concerns.
The administration in July implemented a 27.5 percent tariff on cars imported from China, which the Asian nation countered with a 40 percent levy on U.S. automobile imports.
Trump tweeted on Sunday:
"Ford has abruptly killed a plan to sell a Chinese-made small vehicle in the U.S. because of the prospect of higher U.S. Tariffs." CNBC. This is just the beginning. This car can now be BUILT IN THE U.S.A. and Ford will pay no tariffs!
However, a Ford spokesman Mike Levine indicated that there isn't a good a business case to build the low-margin, niche model in the U.S.
"It would not be profitable to build the Focus Active in the U.S. given an expected annual sales volume of fewer than 50,000 units and its competitive segment. Ford is proud to employ more U.S. hourly workers and build more vehicles in the U.S. than any other automaker."
The Focus Active was set to be the first Chinese-made Ford offered in the U.S., while General Motors currently imports the Buick Envision SUV and Cadillac CT6 Plug-In Hybrid. Chinese-owned Volvo recently announced plans to move production of American-bound XC60 SUVs from China to Europe in response to the ongoing tarrif dispute.
Chinese production of the Focus Active will continue as planned to service the local and other foreign markets.
With the cancellation of the Focus Active imports, it appears that the Mustang will soon be the only car model in Ford's U.S. showrooms, which will be filled with trucks and SUVs.