Dartz's 'G-squad' armor program trades gold and diamonds for bulletproof peace of mind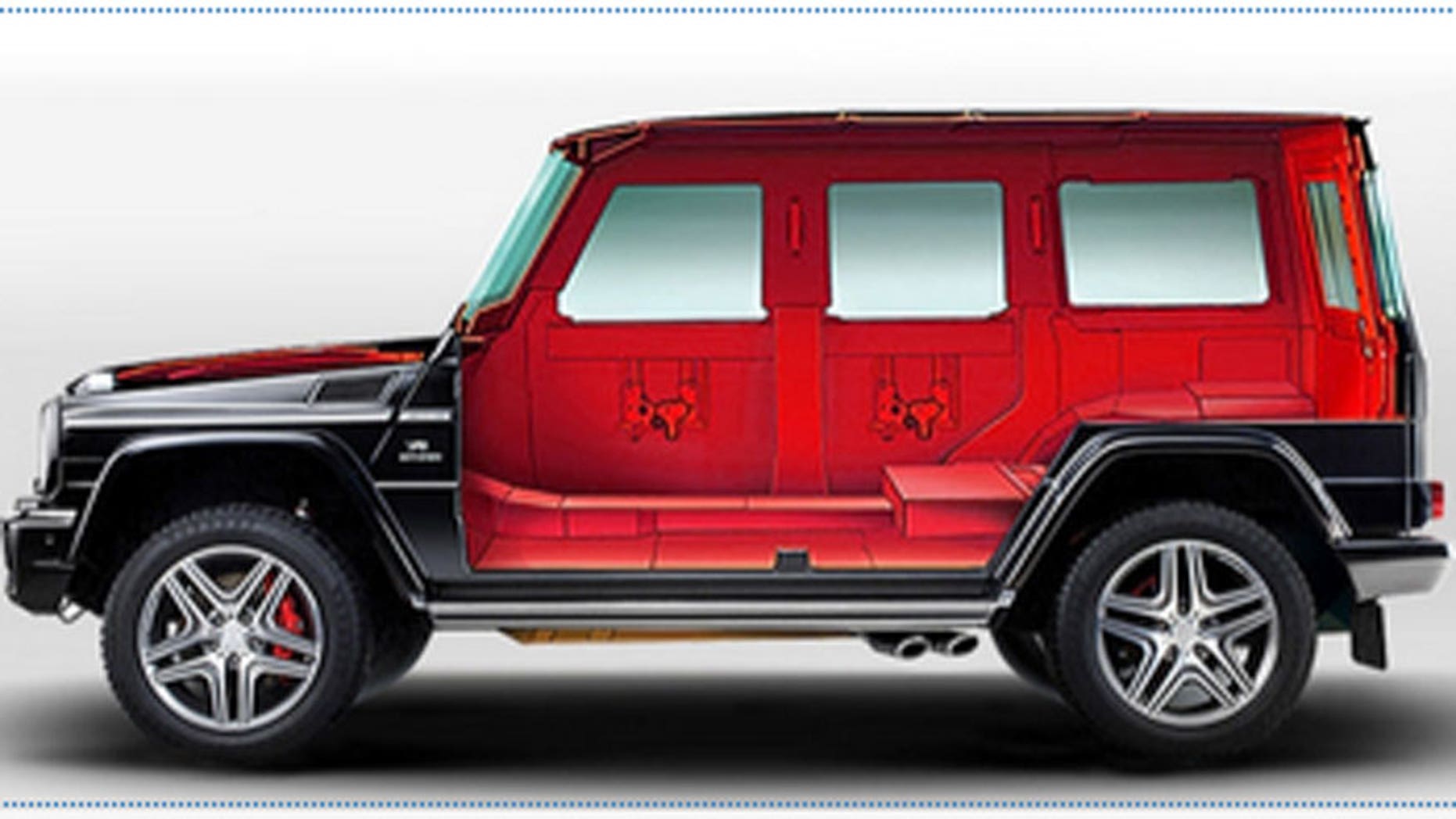 So you can't afford the Kevlar-coated 'SpyKar' known as the Prombron Black Shark, but you've still got baddies on your tail. What's a dictator in training to do?
Latvian carmaker Dartz has your answer in the form of G-squad, an in-house armoring program for the Mercedes G and GL-Class.
Dartz, with its never-ending passion for the grandiose, never ceases to amaze. The manufacturer has made everything from a gold SUV with 7-centimeter thick body armor to an all-electric bulletproof roadster. Yep, it's bulletproof, but it has no roof.
With G-squad though, Dartz is doing away with all the glitz and flam. We'd break it down for you, but trust us, it's best to hear this one straight from the source.
"No gold, no diamonds, no other useless JUST-4-EGO sizzles like Bang & Olufssen or Fake Whale Leather," the automaker says of the program. "We delete uber-exclusivity, as rescue rangers don't need Swarovski support to save lives."

G-squad is offering two options thus far, 'prêt-à-porter' armor and 'haute couture' (pictured above).
Prêt-à-porter, which essentially means 'ready to wear,' adds B7 armor protection to the existing body to keep a low, stock-like profile. It's strong enough to withstand sniper rounds, AK-47 ammunition, and even light grenade explosions.
Related: Electric shocks, Kevlar, and retinal scanners? Dartz's Black Shark SUV is built for spies
Haute couture is more extravagant and intimidating by comparison, with a fully bespoke reinforced coach being built on top of the car's rolling chassis and engine. So whether you're "born to be royal" or "born to be a solider," Dartz's G-squad has got you covered.
With its new armoring service, Dartz is taking one step closer to full-on comic-book debauchery, and we're loving every second of it.
----------