Couple steals car, crashes, then steals cop car in wild Utah salt flat chase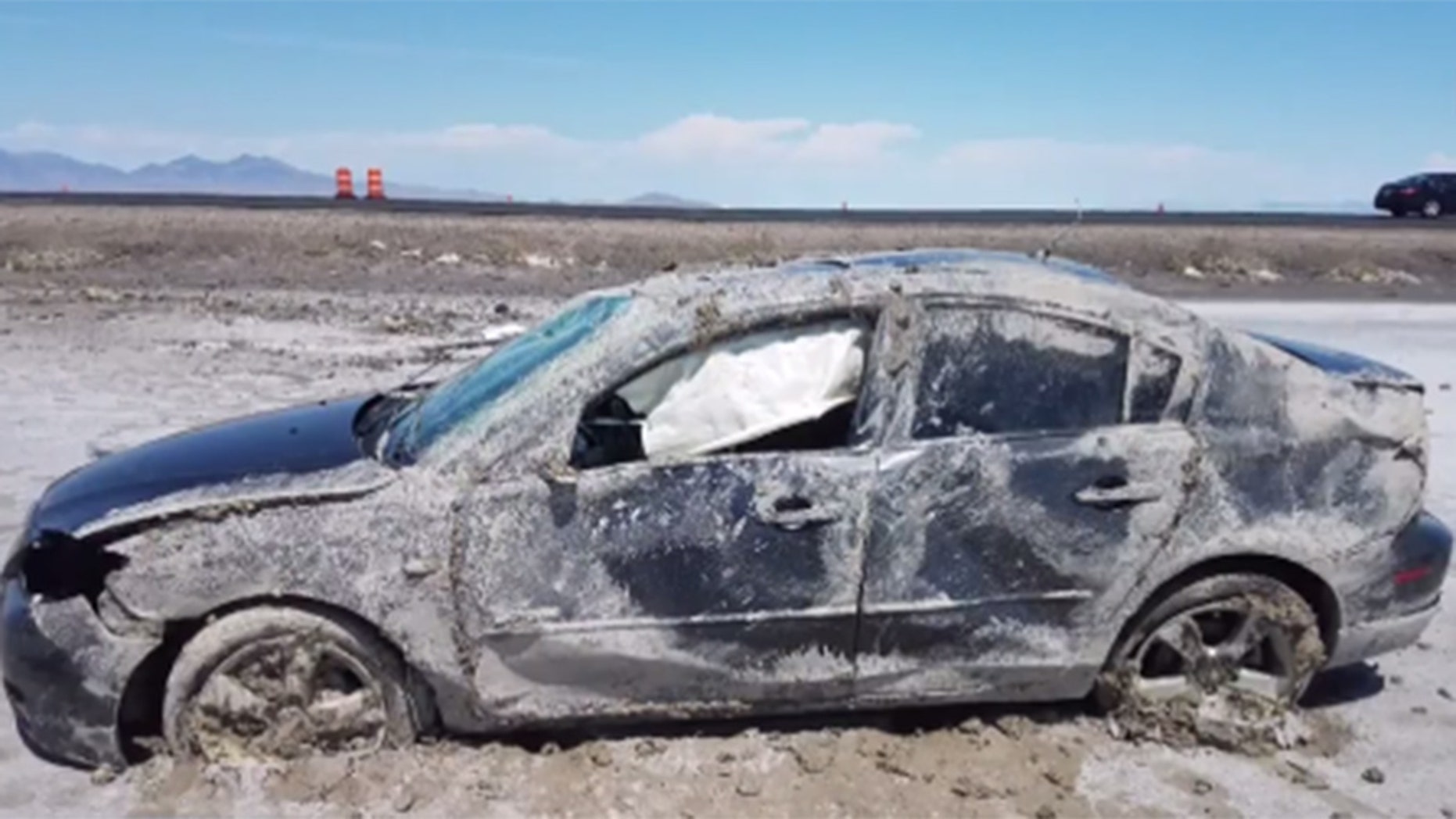 Ford will soon sell a police pursuit version of the F-150, but one of its Super Duty pickups just helped catch some crooks in the salt flats of Utah during a bizarre chase.
It started on Sunday when William Harvey O'Briant III and Joshua Allen Jones were cruising down I-80 through Wendover, not far from the famous Bonneville Salt Flats, and spotted an SUV stuck in the clay on the side of the highway. They pulled over to offer assistance.
While they were standing there, everyone heard a loud bang and turned around to see a Mazda sedan crashing into the salt flat nearby, rolling several times.
O'Briant told Fox 13 that he and his brother ran over to help, but the occupants of the car, a man and woman, were acting suspicious and said they already had help coming.
Turns out, that wasn't entirely accurate. Something very different was on the way.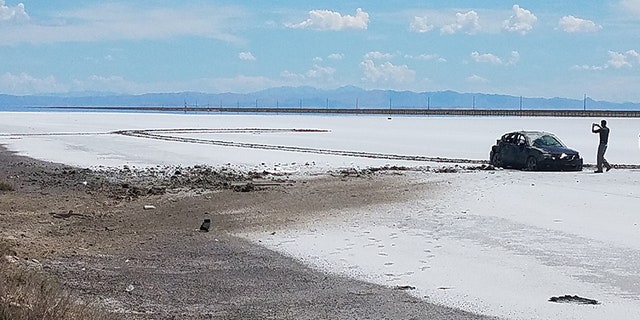 The mysterious couple finally accepted a ride from O'Briant and Jones, and they started loading their stuff into the pickup as a police car arrived on the scene. After a few moments, the officer determined that the Mazda had been reported stolen, pulled out his gun and told everyone to get on the ground.
He then cuffed the alleged car thieves – later identified as Tommy Rodriguez and Brady Willes – behind their backs and put them into his cruiser. Rodriguez in the rear and Willes in the passenger seat.
When trooper then went to retrieve the suspects' belongings from the pickup, Willes managed to get her hands in front of her, slid into the driver's seat and drove off.
O'Briant who says he "loves cops," told the officer he could take his diesel truck to go after them.
"That diesel was just, phew! Down the road," O'Briant said.
It wasn't long before Willes pulled off to the side of the road and she and Rodriguez tried to escape on foot, jumping a railroad track and heading deeper into the flats.
By then, a search and rescue helicopter had arrived on the scene and was able to spot them and intercept. Just in time, too, as the run through the harsh environment led both to require a trip to the hospital after they were rearrested.