Chevy Volt named most satisfying car in Consumer Reports survey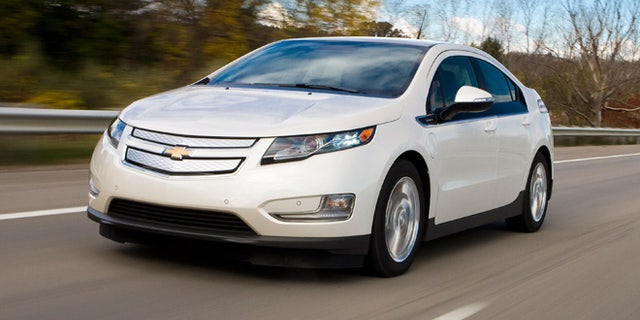 Where's the love?
For the Chevrolet Volt it's right at home.
The plug-in hybrid topped the Consumer Reports annual customer satisfaction survey for the second straight year, with 92 percent of owners saying they would definitely buy it again, down from 93 percent in 2011.
The magazine says the showing was the result of a growing trend of enthusiasm for fuel-efficient cars, and in the case of the Volt, "the combination of sporty handling and strong engine performance also goes a long way in building loyalty and generating excitement among owners."
350,000 people were surveyed, and of the top 44 cars, 16 were American, 14 Asian and 14 European.
Other high scoring fuel-efficient vehicles included the Toyota Camry Hybrid, Prius, Prius C and the Nissan Leaf electric car.
Nissan didn't fare as well at the other end of the list. Its Versa sedan, currently the cheapest car on sale in the United States, came in dead last, with less than half of its owners saying they'd take it for another spin.