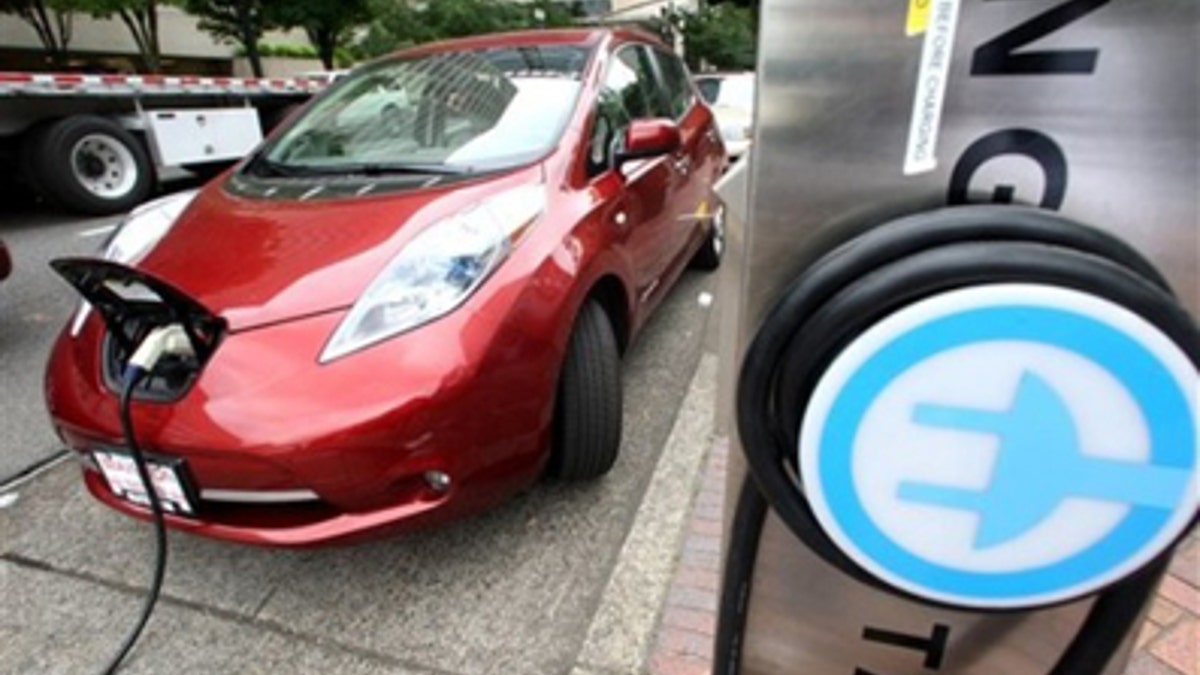 HUNTINGTON, W.Va. – When McDonald's franchisee Tom Wolf built his latest restaurant in Huntington, W.Va., late last year, he installed two chargers for all-electric cars so customers could juice their batteries while eating.
So far, the charging station has been used a few times.
"It's for the future," says Wolf, who spent $6,385 on chargers that are about the size and shape of a parking meter. He doesn't know anyone in Huntington who owns a plug-in car but expects that will change once electric vehicles like the Chevrolet Volt and the Nissan Leaf become more widely available.
Across the US, such equipment is proliferating even though it is unclear whether plug-in cars will prove popular.
Walgreen Co. has chargers outside four Texas stores and plans to add more there and in San Francisco, Orlando, Fla., and Washington, D.C.
Cracker Barrel Old Country Store Inc. expects to have chargers outside some Tennessee restaurants within months. Murphy Oil USA, a gas-station operator, is testing one in Chattanooga, Tenn., to gauge demand.
Fewer than 15,000 all-electric cars are on US roads, says Plug In America, a group promoting the technology. The Obama administration hopes one million such cars will be zipping around in 2015, reducing oil dependence, although others expect it will take longer to reach that level.
A growing number of companies supply chargers, including Eaton Corp., General Electric Co., Siemens AG and Schneider Electric SA, and there are about 1,400 publicly accessible chargers scattered around the country. Pike Research, a consulting firm in Boulder, Colo., projects 13,000 stations by the end of 2012. By contrast, there are about 160,000 gas stations in the US.
Charging equipment is popping up largely because of subsidies. As part of a $5 billion federal program to subsidize development of electric vehicles and battery technology, the US Energy Department over the past two years provided about $130 million for two pilot projects that help pay for chargers at homes, offices and public locations.