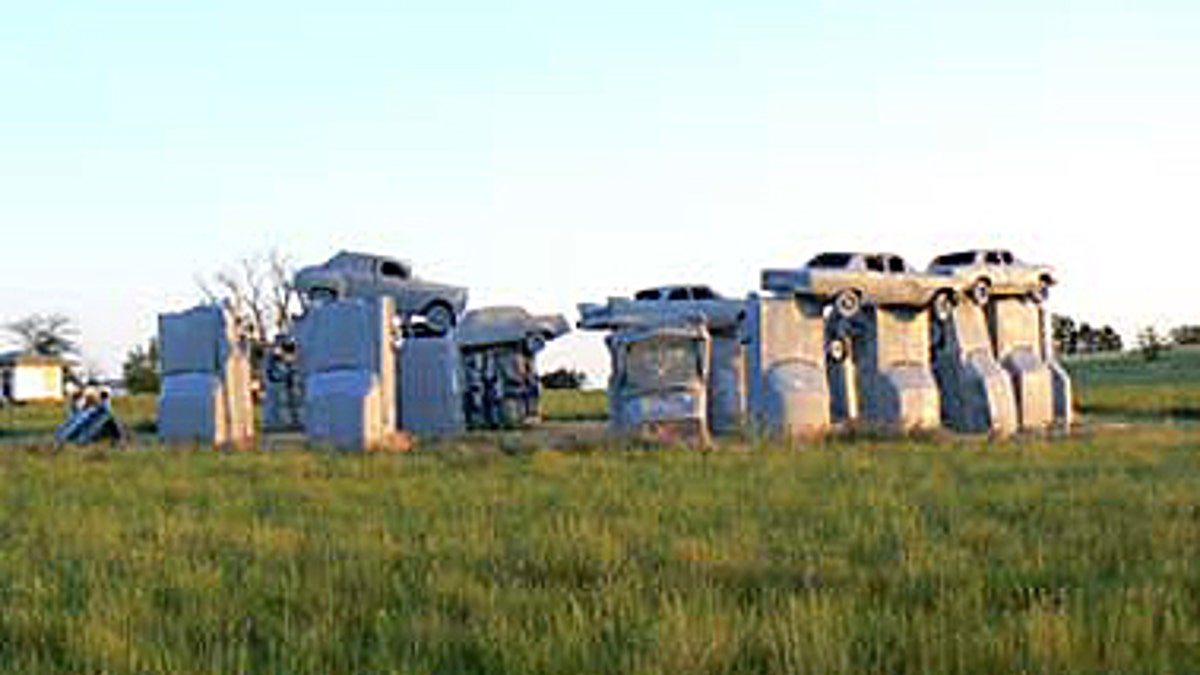 The banshees don't live there, but you can for just $300,000.
Carhenge has been put up for sale by the nonprofit organization that runs it for less than the price of a Lamborghini Aventador.
Located outside of Alliance, Nebraska, the tourist attraction was built in 1987 by artist Jim Reinders as an homage to Stonehenge, the prehistoric megalithic site in Great Britain. Constructed from 38 cars, it is visited by over 80,000 tourists a year. He dedicated it to his father who once lived on the farm where it sits.
The Friends of Carhenge group told the Lincoln Journal Star that it does not have the money to "take it to the next level," by adding profitable amenities such as a campground, convenience store and go-cart track that could generate the funds needed to keep it in operation. Currently, the organization does not charge for admission and the only facility on site is a small gift shop.
Proceeds from the sale will be used to pay off loans that were taken out to cover operating expenses, establish an art scholarship and promote tourism in the area.
If you're interested in picking up a slightly used 1987 model Carhenge in good condition, you'd better hurry. The winter solstice is just two months away.