Car Involved in Deadly 1955 LeMans Crash Sells for $1.3 Million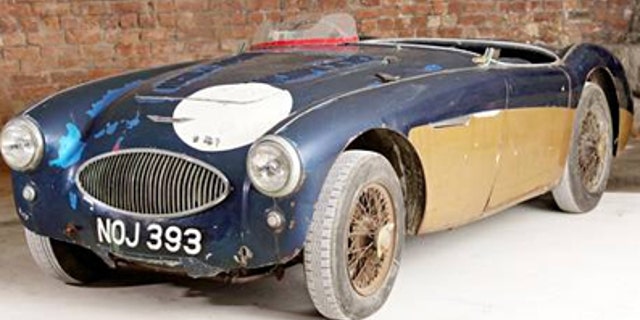 A car involved in the deadliest accident in auto racing history has sold at a Bonhams auction held in the United Kingdom for over $1.3 million, short of its pre-sale estimate of $1.6 million.
Read: Racing Car Involved in 84 Deaths to Be Auctioned
During the 1955 LeMans 24 Hour race, the Austin-Healy roadster swerved to avoid a much faster car overtaking it on the main straight, turning in front of a Mercedes-Benz 300 SLR traveling at 150 mph, which ran into the back of it and was launched into the grandstand area.
Eighty-four people were killed and 120 injured as a result of the crash and ensuing fires that it ignited. The incident led to a temporary ban on racing in several countries while new safety measures were implemented and caused Mercedes-Benz to withdraw from racing for three decades.
The auction took place at Mercedes-Benz world in Weybridge, Surrey, England.
Read: Steve McQueen's Fire Suit from 'LeMans' Being Auctioned