California could ban cars with internal combustion engines, regulator says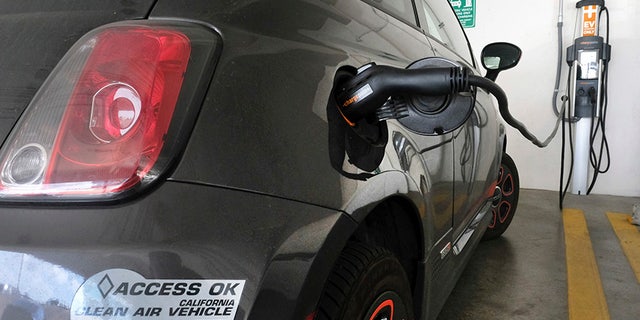 California regulators are considering a ban on cars powered by internal combustion engines, echoing similar proposals in China, France and the United Kingdom.
The Chair of the California Air Resources Board (CARB), told Bloomberg that Governor Jerry Brown has raised the subject with her.
"I've gotten messages from the governor asking, 'Why haven't we done something already?'" Nichols said.
CARB already administers a zero emissions vehicle program that allows automakers to earn credits from electrified car sales, which can be sold or traded on an open marketplace. Several have built electric cars that are only available in California in order to meet their quota, while various state incentives are available to buyers. As a result, California accounts for approximately half of the electric cars sold in the United States, according to Clean Technica.
Estimates on the percentage of new cars sold in order to meet CARB's 2025 air quality goals range from 8 percent to 15 percent, while sales in the state this year are running at about 5 percent, which is about five times the national average.
Thirteen other states and the District of Columbia follow CARB regulations to some degree, with nine involved in the zero emissions program.
Nichols doesn't think the current EPA waivers that CARB operates under would allow it to implement a ban, but is exploring other methods to achieve one, including registration and use restrictions on internal combustion engine cars.
Nichols says a firm timeline for any type of ban is still being explored, but thinks it could happen in the 2030-2040 timeframe being discussed in other countries.