Cadillac Super Cruise semi-autonomous tech coming to more models in 2020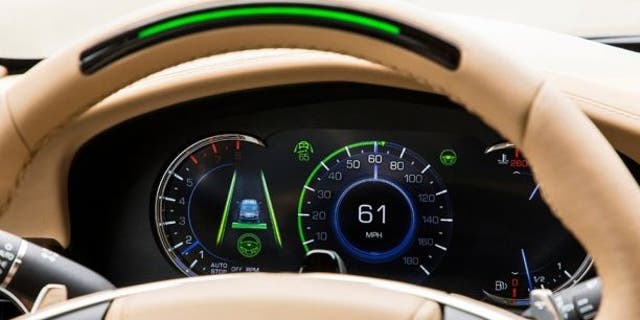 Cadillac will expand the availability of its semi-autonomous Super Cruise technology across the company's lineup starting in 2020, General Motors announced on Wednesday.
Super Cruise uses cameras, sensors, GPS and a 3D map database of 130,000 miles of highways across United States and Canada to enable hands-free driving under certain conditions. It is currently offered only on the brand's flagship CT6 sedan.
A company spokesman tells Fox News that 15-20 percent of CT6s are sold with the feature, which translates to approximately 2,000 vehicles.
FOX NEWS AUTOS TEST 'DRIVES' CADILLAC'S SUPER CRUISE
Super Cruise can't change lanes or take exits on its own, but it uses a camera to determine if the driver is paying attention, so it can steer within a lane on divided, limited access roads for an indefinite period of time without requiring a hand periodically touching the wheel, like other systems do. As it approaches a section of road where it knows it can no longer operate, it alerts the driver that they need to take back control.
Cadillac didn't announce what the next model to get it would be, but the Escalade SUV is due for an update in 2020, and a high end vehicle like that would be a prime candidate.
ARE YOU FOLLOWING FOX NEWS AUTOS ON FACEBOOK YET?
GM said that Super Cruise will also migrate to its other brands after 2020, but details on the rollout were not given.
Starting in 2023, however, Cadillac will start to incorporate V2X, -- "vehicle to everything" – technology into its models, which will let them communicate with other vehicles and smart infrastructure, which is a key step toward the adoption of expanded autonomous capabilities.