Burt Reynold's 'Bandit' Pontiac Firebird Trans Am lookalike sold for small fortune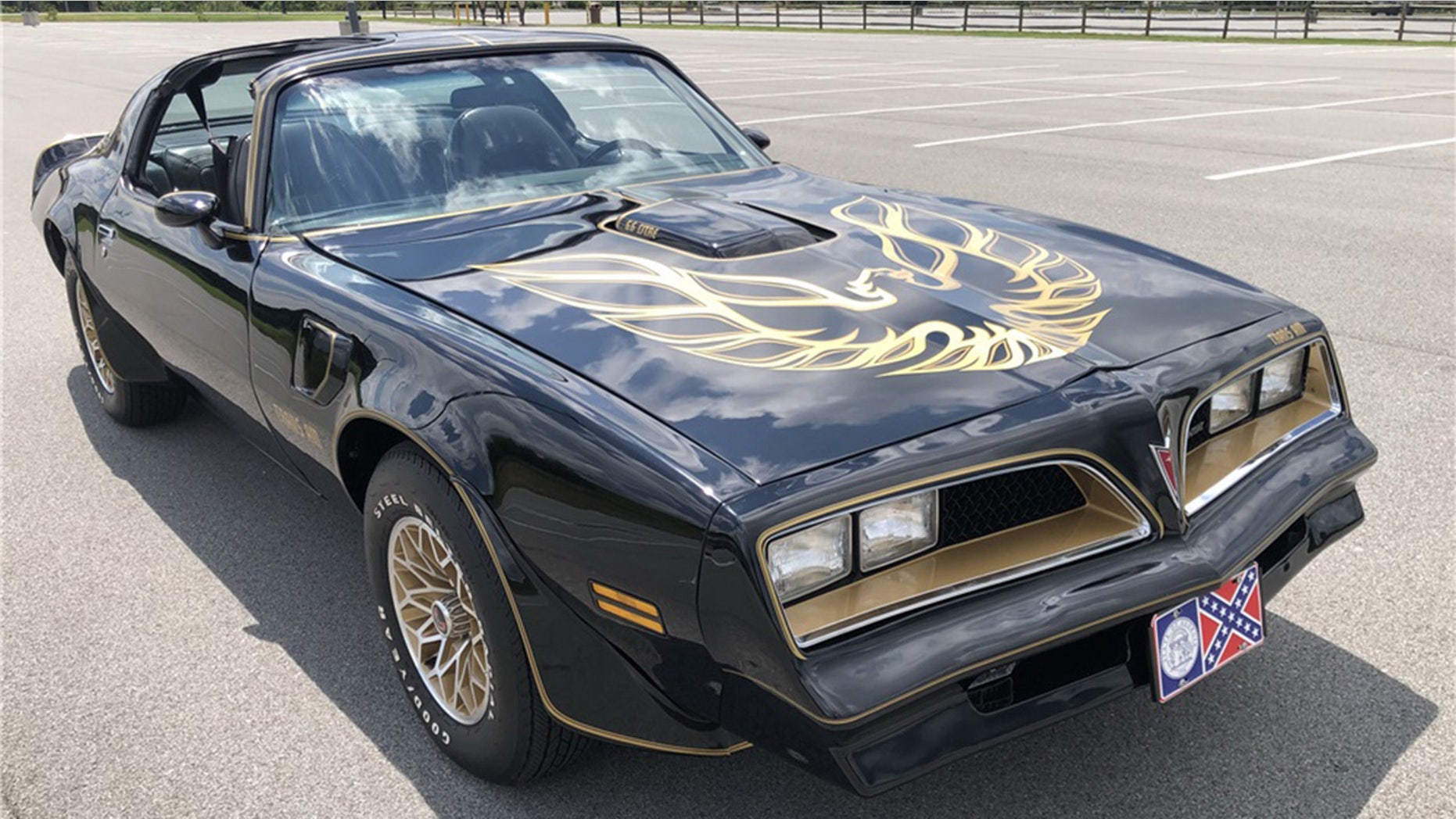 Burt's still got it.
A 1978 Pontiac Firebird Trans Am owned by Burt Reynolds that was customized to look like the one he drove in "Smokey and The Bandit" was sold at the Barrett-Jackson Las Vegas auction on Saturday for $192,500.
It was a high price for a tribute car that wasn't even the same model year as the black and gold Trans Am in the film, but having been commissioned and owned by Reynolds himself it came with a unique cache, not to mention his signature on the glove compartment door.
A similar recreation of the late actor's Firebird Formula from "Hooper" was also sold for $88,000, as was a 1987 Chevrolet R30 pickup modified to look like the GMC Indy Hauler pickup from 1981's "Cannonball Run" that went for $49,500.
If you're wondering what happened to the authentic "Bandit" car from the movie, well, there were about 12 used during filming and Reynolds said they were all scrapped because they got so beat up from all of the stunts. There is one car, however, that didn't appear on screen but that Universal Pictures took on tour to promote the film, which was last sold in 2016 for $550,000.