Burned and busted 1970 Plymouth Superbird could sell for big bucks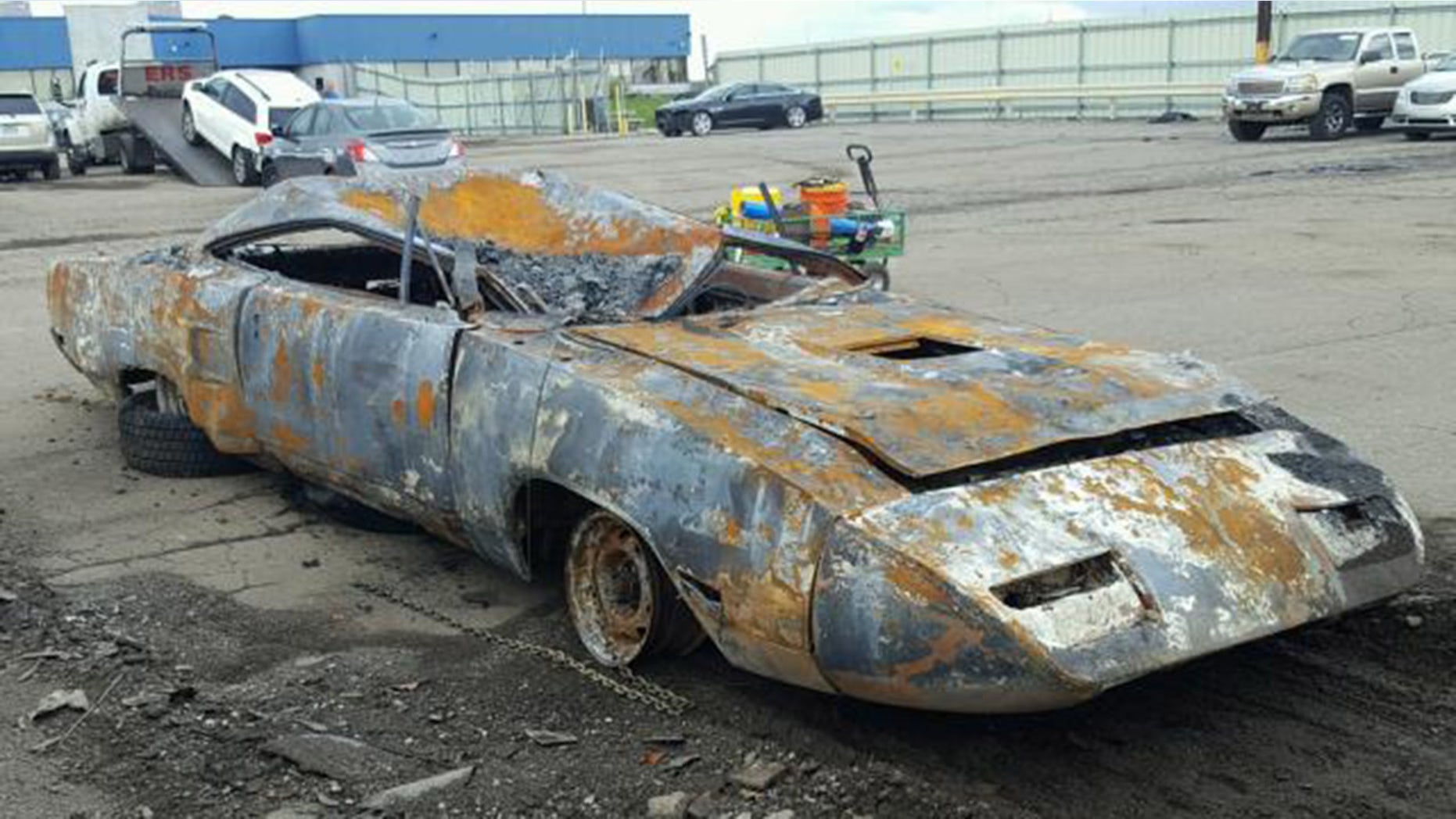 There's a very hot car up for auction. Well, it used to be hot. In more ways than one.
It's a 1970 Plymouth Road Runner Superbird listed on Copart that's been burned to a crisp.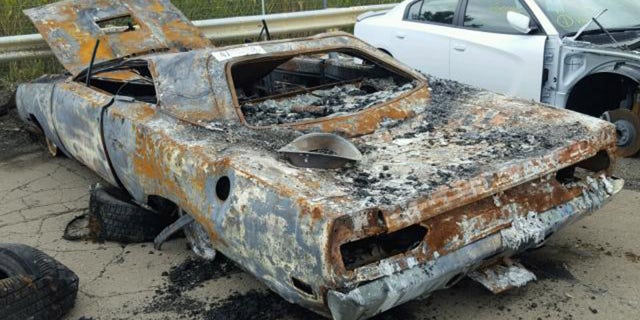 The coupe is a manual transmission model and, although it's hard to tell from the photos, the eagle-eyed commenters at BarnFinds.com seem to agree that the engine is a 440 six-pack V8. If its original, that makes the car one of just 308 like it that were built that year.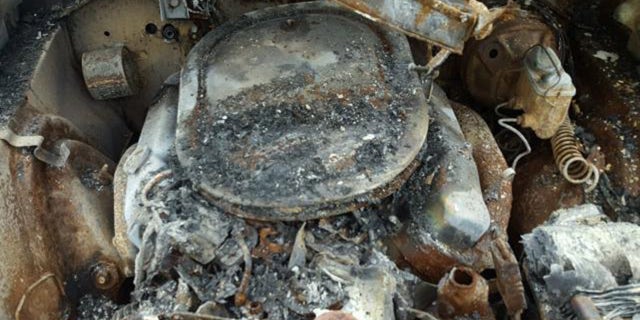 The fender plate is pretty rusty, and the numbers on it obscured, but here it is if you'd like to take a shot at deciphering it further, here it is: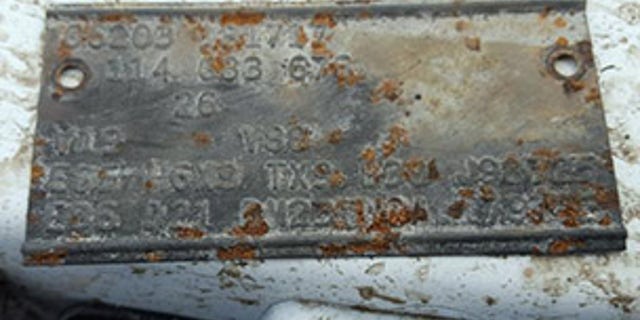 One thing that appears to be missing, unfortunately, is the Superbird's glorious rear wing. It does come with keys, however, but good luck finding a place to insert them.
THE MOST AMAZING CLASSIC CAR STORIES OF 2018
There's at least one person out there who thinks the car has some merit, because as of this writing the bidding has reached $8,800. But could it go much higher than that?
Copart has listed an estimated value at $59,000, which might be true if the roof wasn't crushed in, it wasn't still covered in ash from whatever inferno destroyed it, etc., but a fully restored example would be worth over $250,000.
Are you up for the challenge? We see a YouTube star in the making.
'LITTLE RED' SHELBY FOUND AFTER 50 YEARS, COULD BE WORTH MILLIONS: