Burglar caught on camera defecating in driveway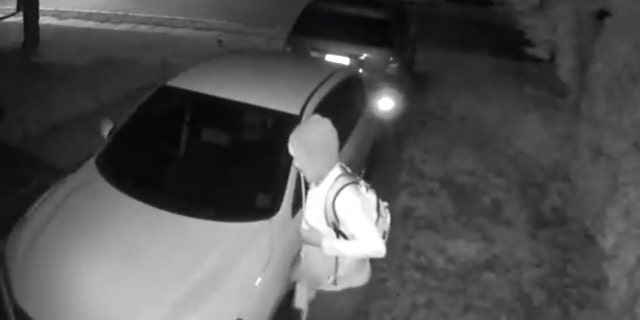 NEWYou can now listen to Fox News articles!
Police in New Jersey are searching for a suspected car burglar who left something behind.
But he wasn't being generous.
The alleged crook was caught on a security camera defecating in the driveway of a North Plainfield home.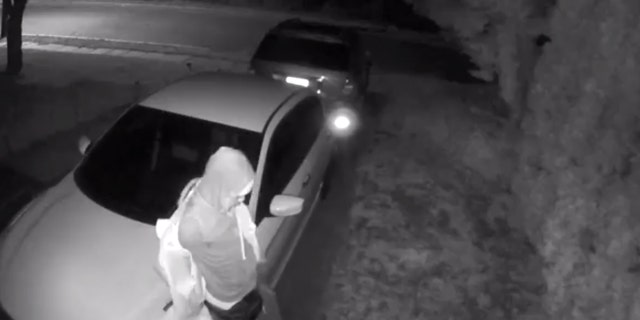 In a black and white video posted to the local police department's Facebook page, the hoodie-wearing man can be seen taking off his jacket and backpack before the clip ends abruptly. Police wrote that "we edited the video as it was graphic, you get the picture."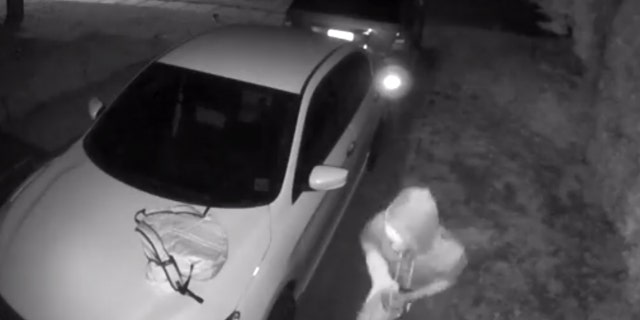 The incident occurred on Rockville Terrace around 2:30 am on May 27, and police said that the same man was spotted on other cameras in the neighborhood successfully burglarizing a car at a different location. He is also suspected of attempting to burglarize several other vehicles nearby on the same day.
The North Plainfield police department is asking the public for any tips that will help them crack this case.