BMW iX3 electric SUV concept previews upcoming Tesla-fighter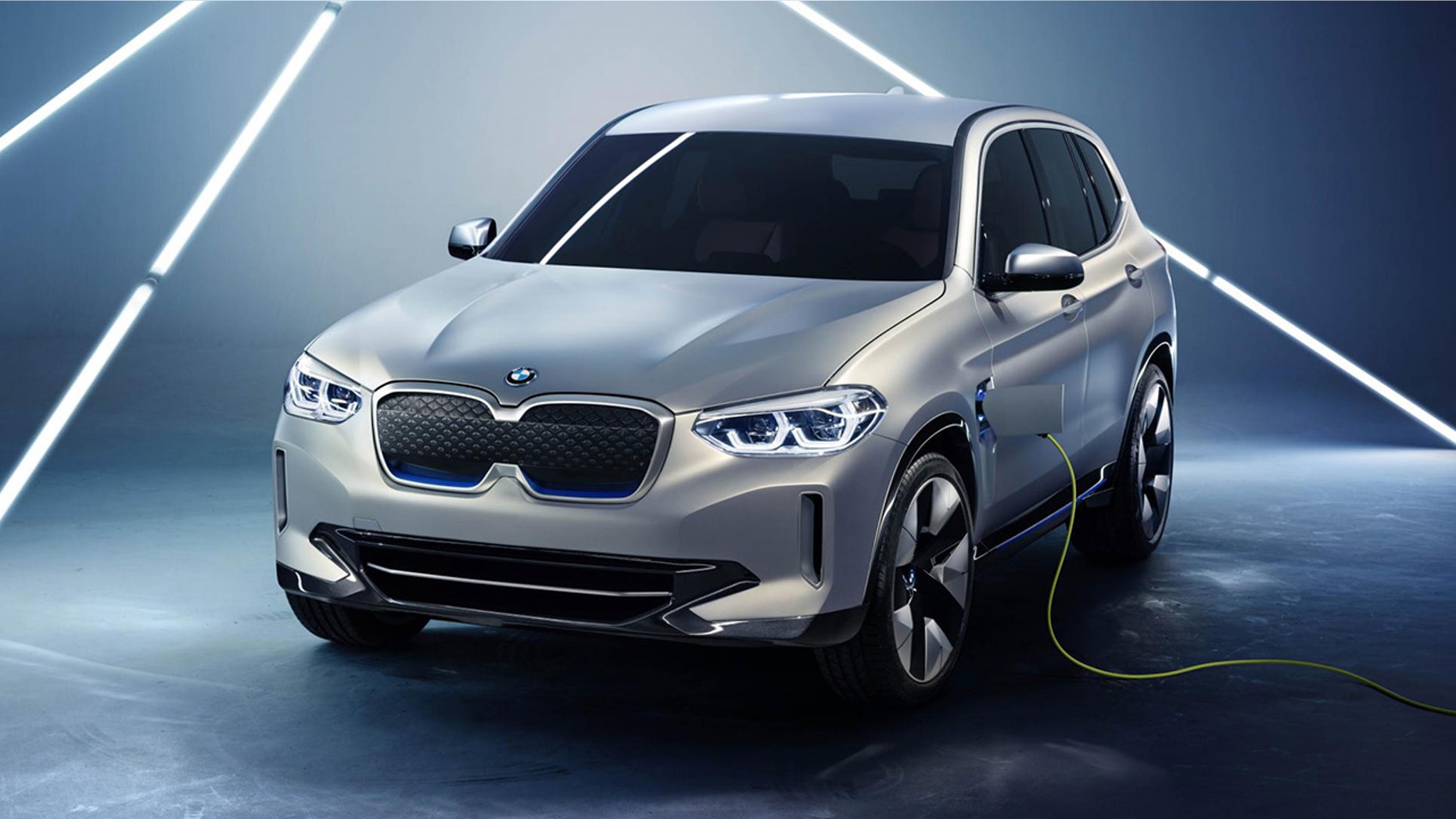 BMW will be taking on Tesla in stealth mode, if its new electric vehicle concept is anything to go by.
The iX3 debuting at the Beijing Motor Show is a battery-powered SUV is an evolution of the brand's popular X3, with a distinctive grille and bodywork modifications.
BMW says it has a 270 hp motor, which is stronger than the standard X3's, and a range of 249 miles per charge.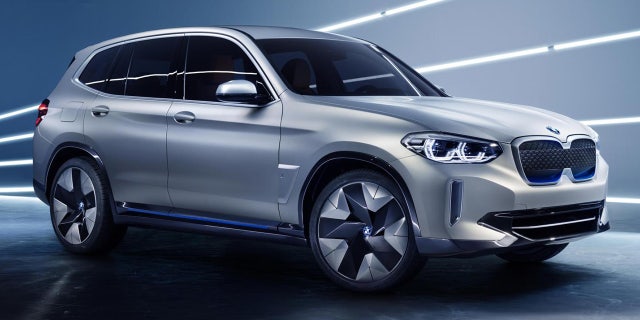 Critically, BMW claims it can be charged in just 30 minutes at a 150 kWh charging station, which is on par, if not faster than a Tesla Model X using the automaker's proprietary Supercharger network.
A production version of the iX3 is set to go on sale for 2020, and will be one of 25 all-electric models BMW will introduce by 2025.
SECRETS OF JAGUAR'S ELECTRIC iPACE SUV: