Australia to Issue Super Hero License Plates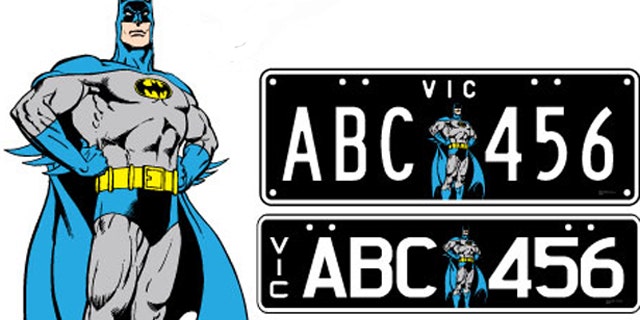 MELBOURNE, Australia -- In a case of zero to hero, superhero license plates will be popping up on vehicles Down Under thanks to a deal between entertainment company Warner Bros and Aussie state road and transport authority, VicRoads.
Superman is already muscling his way into the lead in terms of early customer interest, but the vehicle license plates on offer also include Supergirl, Batman, Green Lantern, The Flash and Wonder Woman.
VicRoads custom plates manager Alan Morecroft told the Herald Sun that customers will be able to "hero up" their vehicles from November 30.
Read: Australia's Electric Supercar
"The superhero plates are great value and start at just $200 for customers to upgrade a general issue plate with the design, or $404 to choose their own 3x3 [letter and number] combination as well," he said.
The move is an Australian first, with other states likely to become superhero fans if Victoria makes money from it.
Click here for more from FoxNews.com Autos