Apple receives patent for articulated steering system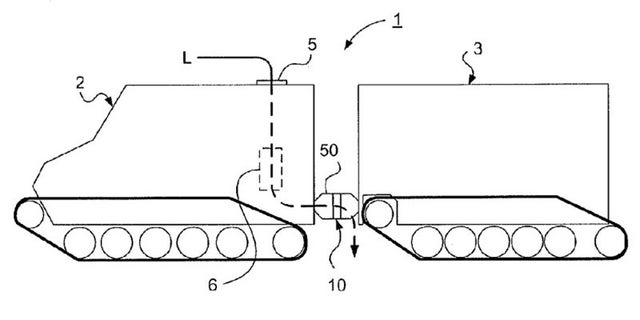 Let's get one thing out of the way: This patent is likely unrelated to the rumored Apple car. It was granted to both Apple and BAE Systems, a Swedish engineering firm that specializes in military technology and transportation. Now could this have been an opportunity for Apple to get some experience with developing transportation technology, but don't expect to see this on a future Apple car.

Now that we have that out of the way, let's take a look at what they developed. Patently Apple reported on this today, and based on their findings and the patent's information, the tech company helped develop the pivoting steering section that goes between the two sections of an articulated vehicle. The patent and Patently Appleshow that the two companies developed a special bullet-resistant, pivoting connector for steering that contains all of the wiring, hoses, and drivetrain equipment running between both units. Combined with heating capabilities to prevent ice build-up and a design to help remove rocks from the unit, this design offers the potential to be a stronger, more reliable component for articulated military vehicles.

Apple may have received some valuable vehicle development experience here, but we'll have to wait a while longer to see what a real car might look like.
More from Autoblog:
Tesla Autopilot drives man to hospital
Someone made a real Star Wars speeder bike