Anheuser-Busch ordering 800 hydrogen-powered semis from Tesla rival Nikola Motors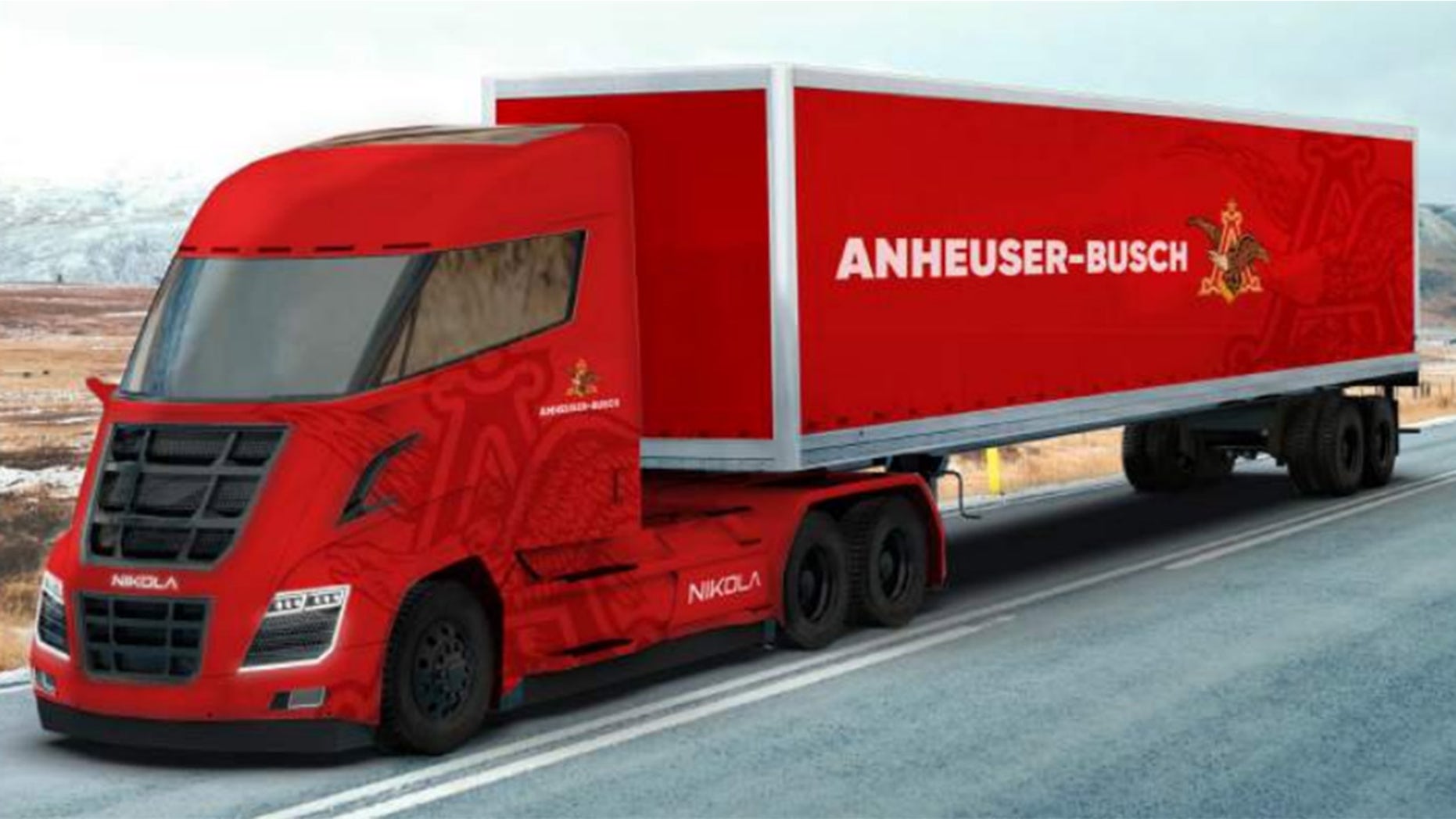 The folks at Nikola Motors will be saying 'cheers' to this.
Anheuser-Busch announced plans on Thursday to order up to 800 of the startup automaker's electric semis, adding to the 8,000 reservations the company says it already has.
The news comes five months after the Budweiser brewer placed an order for just 40 of Tesla's upcoming semis.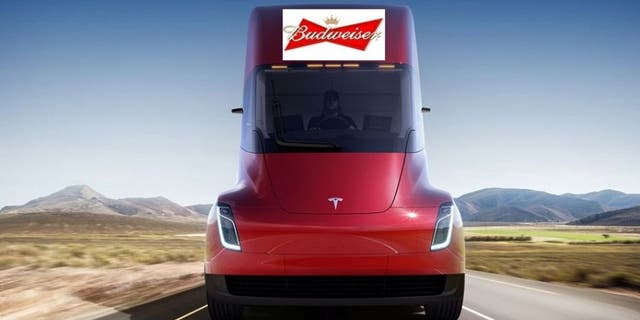 "At Anheuser-Busch we're continuously searching for ways to improve sustainability across our entire value chain and drive our industry forward," said Michel Doukeris, CEO of Anheuser-Busch in a press release. "The transport industry is one that is ripe for innovative solutions and Nikola is leading the way with hydrogen-electric, zero-emission capabilities. We are very excited by the possibilities our partnership with them can off­er."
Unlike the battery-powered Tesla, which will have a maximum range of up to 600 miles when it enters production, Nikola's trucks use a hydrogen-powered fuel cell to generate electricity that will allow them to drive 1,200 miles per fill-up.
Prices for the Nikolas are expected to run around $400,000 each, compared to $180,000 for the longest range Tesla, but that includes 1,000,000 miles worth of free hydrogen.
Nikola is scheduled to begin building its trucks in Buckeye, Ariz., starting in late 2020, while Tesla has not yet firmed up plans for production of its truck.
Nikola and Tesla aren't just locked in a semi-truck sales race, there's also a legal battle brewing. Nikola recently filed a $2 billion infringement lawsuit against Tesla claiming it copied the patented design of its trucks. A Nikola spokeswoman told Fox News that the company hadn't heard a response yet, while a Tesla spokeswoman said that "it's patently obvious there is no merit to this lawsuit."