Americans have big concerns about self-driving cars, surveys show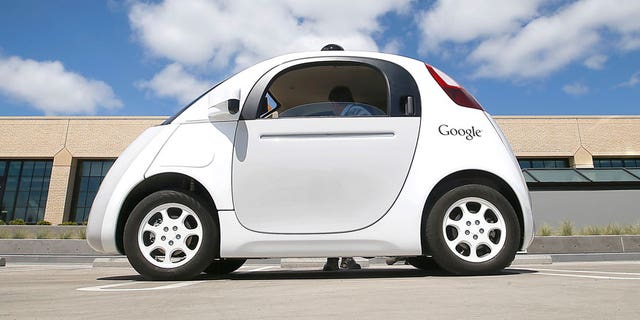 Most American drivers have serious trepidations about a future filled with computer-controlled self-driving cars, according to surveys from AAA and the University of Michigan.
On the surface, this seems to go against the big push by auto manufacturers, and software companies like Google, which are marching self-driving research and technology forward at a rapid pace. But the public's reservations aren't all that surprising considering many people have little experience, or understanding, of the autonomous technology involved, as evidenced by recent surveys.
Three out of four drivers would be afraid to ride in a self-driving car, according to AAA's survey of 1,832 respondents. And about 40 percent of the people surveyed said they are either undecided or reluctant to purchase semi-autonomous features on their next vehicle.
Why?
More From Consumer Reports
A whopping 84 percent of those surveyed trust their own driving skills more than the technology. Also, many felt that the technology is too new and unproven. Added cost is a concern, as is the annoyance with technology interfering with the thrill of driving.

"What Americans may not realize is that the building blocks towards self-driving cars are already in today's vehicles, and the technology is constantly improving and well-trusted by those who have experienced it," said John Nielsen, AAA's managing director of automotive engineering and repair.
Drivers whose current vehicles were equipped with semiautonomous features—including automatic emergency braking, adaptive cruise control, lane-keep assist and self-parking—were 75 percent more likely to trust the technology than those who don't have any of these systems in their cars. And the clear majority of drivers polled, at 61 percent, said they would, in fact, want at least one of those advanced safety features on their next vehicle.

A previous survey, published by the University of Michigan's Transportation Research Institute, found that the public's preferred level of automation for their car, if given the choice, would be no self-driving capability (at 44 percent of respondents), followed by partially self-driving capability (41 percent), with fully self-driving cars way behind (at just 15 percent).

Giving up partial control of your car's behavior to a computer is one thing, but putting yourself completely at the mercy of a machine may prove to be quite another, the Michigan survey found.
More than 96 percent of respondents would want the ability to take over a self-driving car at any time, via a steering wheel and pedals, or some other controls.
This is in contrast to the technological direction Google is headed with its self-driving car project. The online search engine and software giant is aiming for full autonomy, and its prototype pod-like self-driving cars are notably devoid of a steering wheel or pedals of any kind.
Despite advances, the road to a true self-driving car remains bumpy, as evidenced by a recent collision between a Google test car and a city bus. It also warrants broad oversight to ensure that the vehicles are safe, which is an aim supported by Consumers Union, the policy and advocacy arm of Consumer Reports.
Consumers Union has joined other safety advocacy groups in calling for the National Highway Traffic Safety Administration to commit to maximum transparency and public involvement as policy and safety standards are developed covering autonomous vehicles.
As consumers are exposed to more of today's advanced safety systems, such as forward-collision warning with autobrake and lane-departure warning, we expect the comfort level with ceding some control to the car to increase. Meanwhile, the industry is racing toward the elusive goal of cars being able to manage the real-world nuances to which human drivers routinely adapt. Those two roads will inevitably converge, but not just yet.
Copyright © 2005-2016 Consumers Union of U.S., Inc. No reproduction, in whole or in part, without written permission. Consumer Reports has no relationship with any advertisers on this site.