Albuquerque tops list of 'Hot Spots' for car theft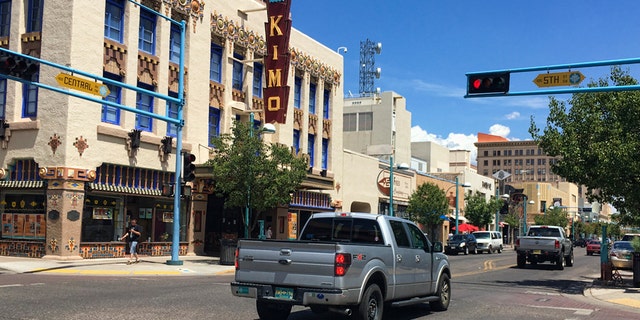 NEWYou can now listen to Fox News articles!
If you're planning to get your kicks with a road trip down Route 66 this summer, keep an eye on your car if you spend the night in Albuquerque.
According to the National Insurance Crime Bureau's "Hot Spots" list, the New Mexico city has the highest rate of automobile thefts per capita in the USA, with over 10,000 vehicles reported stolen from the metro area in 2016.
Bernalillo County, which Albuquerque is the capital of and has a population of 675,000, has seen a dramatic rise in car thefts over the past few years, more than tripling since 2013 as officials there struggle to get the situation under control.
STOLEN PICKUP FOUND IMPALED ON GUARD RAIL
The reason behind the growth in car crime remains unclear, but a lack of sufficient auto theft enforcement and a high local recidivism rate have both been offered as possible causes.
Vehicle thefts were up 6.6 percent across the nation, according to the NICB report, and the worst metro areas behind Albuquerque were Pueblo, Colo., Bakersfield, Calif., Modesto, Calif., and Riverside-San Bernardino-Ontario, Calif., which Route 66 also passes through.
At the bottom of the list in 383th was Kahului-Wailuku-Lahaina on the Hawaiian island of Maui with just one car reported stolen last year.