After Ford, GM marketing chief now dissing Chrysler, Toyota and Nissan trucks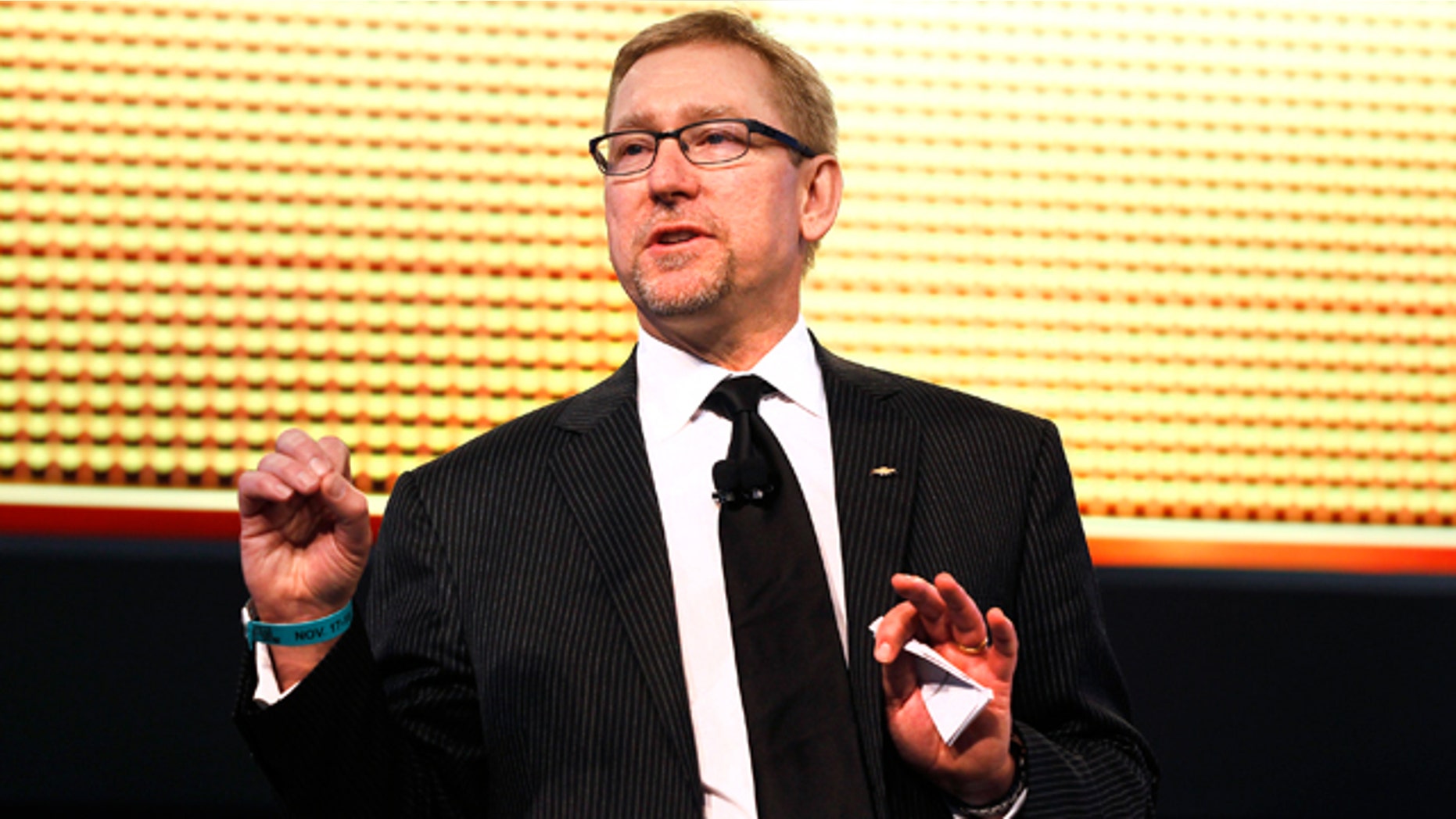 After dissing Ford in the Super Bowl advertisement for its Chevrolet pickup trucks, General Motors' head of marketing has now taken a dig at Chrysler and everyone else who makes full-size trucks in the United States.
During a web chat on Monday hosted by Jalopnik.com, GM Vice President and Global Chief Marketing Officer Joel Ewanik responded to a question about why it singled out Ford in the ad, which featured a group of Chevrolet drivers that survived the predicted 2012 Mayan Apocalypse while their Ford-driving friend "Dave" didn't make it.
Ewanik wrote "The two big players are Ford and Chevy. This is like a presidential debate. We want to have it with the other strong candidate -- and we want to engage them and want them to engage us. That's why."
Another reader likened the commercial to a GOP primary campaign attack ad and asked why GM hadn't run a positive advertisement like Chrysler's "It's Halftime in America," which stars Clint Eastwood giving a pep talk about how Detroit's recovery is a classic example of America pulling itself up by its own boot straps.
Ewanick answered that "You have to break through, you have to be funny -- and remember there's two truck brands -- there's Chevy and there's Ford. We want people to know that like Pepsi or Coke they have two choices."
General Motors also sells full-size pickup trucks under the GMC brand.
Asked for comment on Ewanick's statements by Foxnews.com, a spokesperson for Chrysler's Ram Truck division, Dave Elshoff, said that "more than 257,000 Ram Truck buyers last year would beg to differ. In fact, across much of the west – where trucks are worked hard -- it's Ram that's either No. 1 or 2 in market share.
In 2011 the Ford F-150 was the best-selling pickup and vehicle in America with 584,917 sold, compared to 415,130 Chevrolet Silverados and 244,763 Ram full-size pickups. GMC only moved 149,170 Sierra pickups, while Toyota sold 82,908 Tundras and Nissan sold 21,994 Titans.
Ford submitted a cease and desist order against the Chevrolet ad on Saturday, urging both GM and NBC to pull it from the Super Bowl broadcast. In it, the automaker argued that while the commercial based its "longest lasting, most dependable" claim on the longevity of Chevy's pickups, the events depicted the advertisement were illustrations of durability and safety, which research shows Ford's vehicles hold the upper hand in. The commercial aired as planned.
Read the full letter at The Detroit News
Ewanik rose to notoriety in the automotive industry during his time as Vice President of Marketing at Hyundai, where he was credited with driving the company's excellent sales performance during the downturn of 2008-2010. After a brief stint at Nissan, he joined General Motors as marketing chief in 2010.
During the Twitter frenzy that accompanied Ford's protest of the Chevy Super Bowl ad, Ewanik tweeted that he has an MBA in "stirring the pot."
Perhaps he is now pursuing a Ph.D.