A rare 2012 Ford Mustang Boss 302 driven just 42 miles is up for auction
The 2012-2013 Ford Mustang Boss 302 is widely considered to be among the best Mustangs of all time to drive, but it looks like one owner didn't get that memo, because he's putting his up for auction this week with only 41.8 miles on its odometer and the factory plastic wrap on its seats.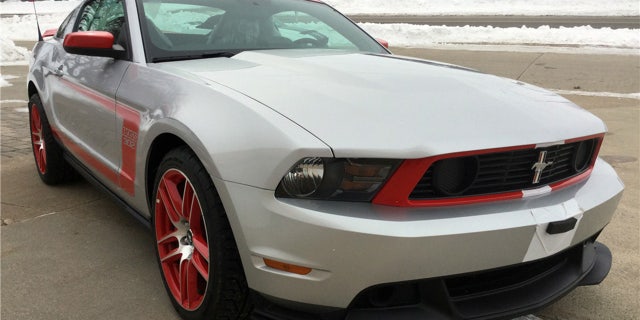 It's a particularly rare Laguna Seca high-performance model, of which only 767 were built in 2012, and was never even dealer-prepped.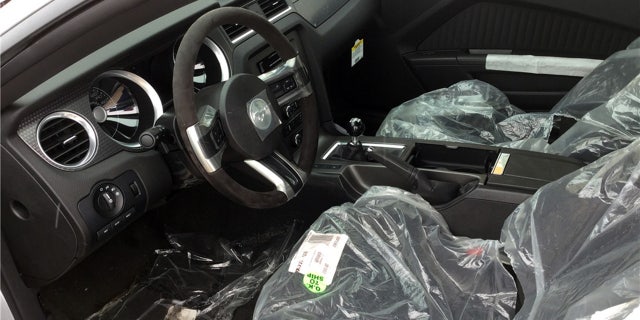 Along with the 444 hp 5.0-liter V8 that powered all of the Boss 302s, the track-focused Laguna Seca features a stiffer, adjustable suspension, more aggressive bodywork, improved brake cooling and, in the case of this one, a rear seat and heater delete to save weight. It also came with a special TracKey that made it sound angrier and respond better while doing laps.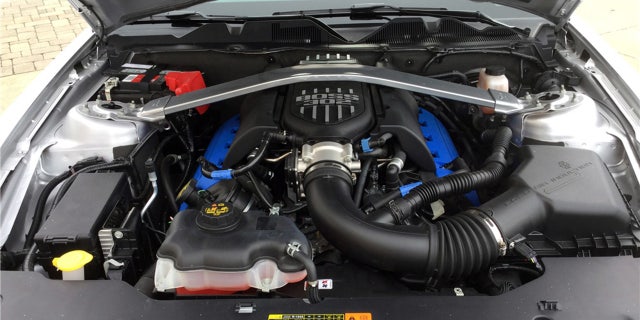 The few miles it has on it must've been racked up just moving it around and keeping its running gear lubricated on private property, because the seller claims the silver and red coupe has never been "raced or abused."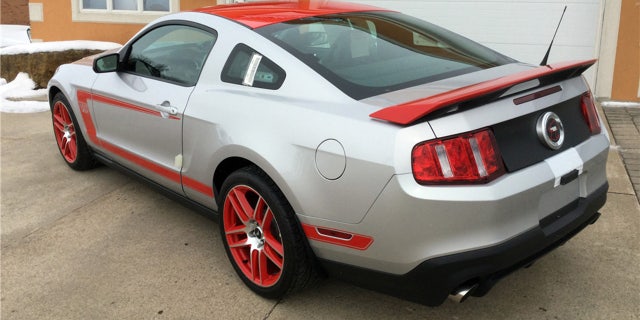 The Laguna Seca had an original base price of $48,000 and was named a "future classic" by Hagerty, but they typically change hands for around $40,000 today. At least typical ones do.
As with any ultra-low mileage car at an auction – like this Buick GNX with 8.5 miles on it that sold for $200,000 - there's no telling how high the price will go on this one until the hammer comes down at the Barrett-Jackson Palm Beach event on Friday, April 12.
FOLLOW FOX NEWS AUTOS ON FACEBOOK FOR MORE COLLECTOR CAR NEWS