1987 Buick GNX muscle car driven just 8.5 miles sold for $200,000
A rare 1987 Buick GNX muscle car with just 8.5 miles on the odometer sold in an online auction on Friday night for $200,000, nearly setting a record for the model.
The black coupe is number 480 of the 547 cars like it that were built, with the last of them sold in 2017 for $220,000 after covering 68 miles in its life.
The GNX was an evolution of the Grand National and featured a turbocharged 3.8-liter V6 officially rated at 276 hp, but suspected to put out much more, that made it one of the quickest cars in the world.
RALLY RD. APP LETS YOU INVEST IN COLLECTIBLE CARS LIKE STOCKS
Number 480 was listed on Bring A Trailer for several days, but the action really heated up as the deadline approached. In the final 10 minutes, the bids jumped from around $135,000 to the winning $200,000.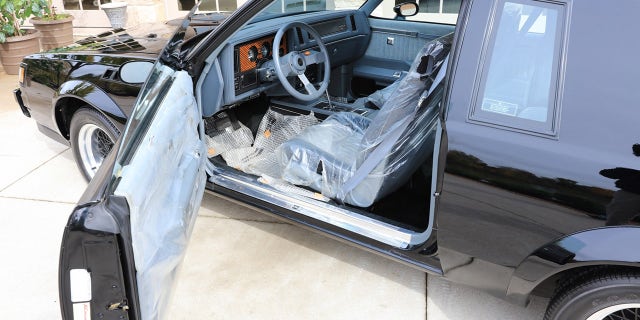 The car still has the delivery plastic on its seats and is likely the lowest-mileage GNX left, but you never know.
If there's one with less, don't be surprised to see it surface soon after its owner sees the result of this auction.