$30,000 Ferrari book costs more than most cars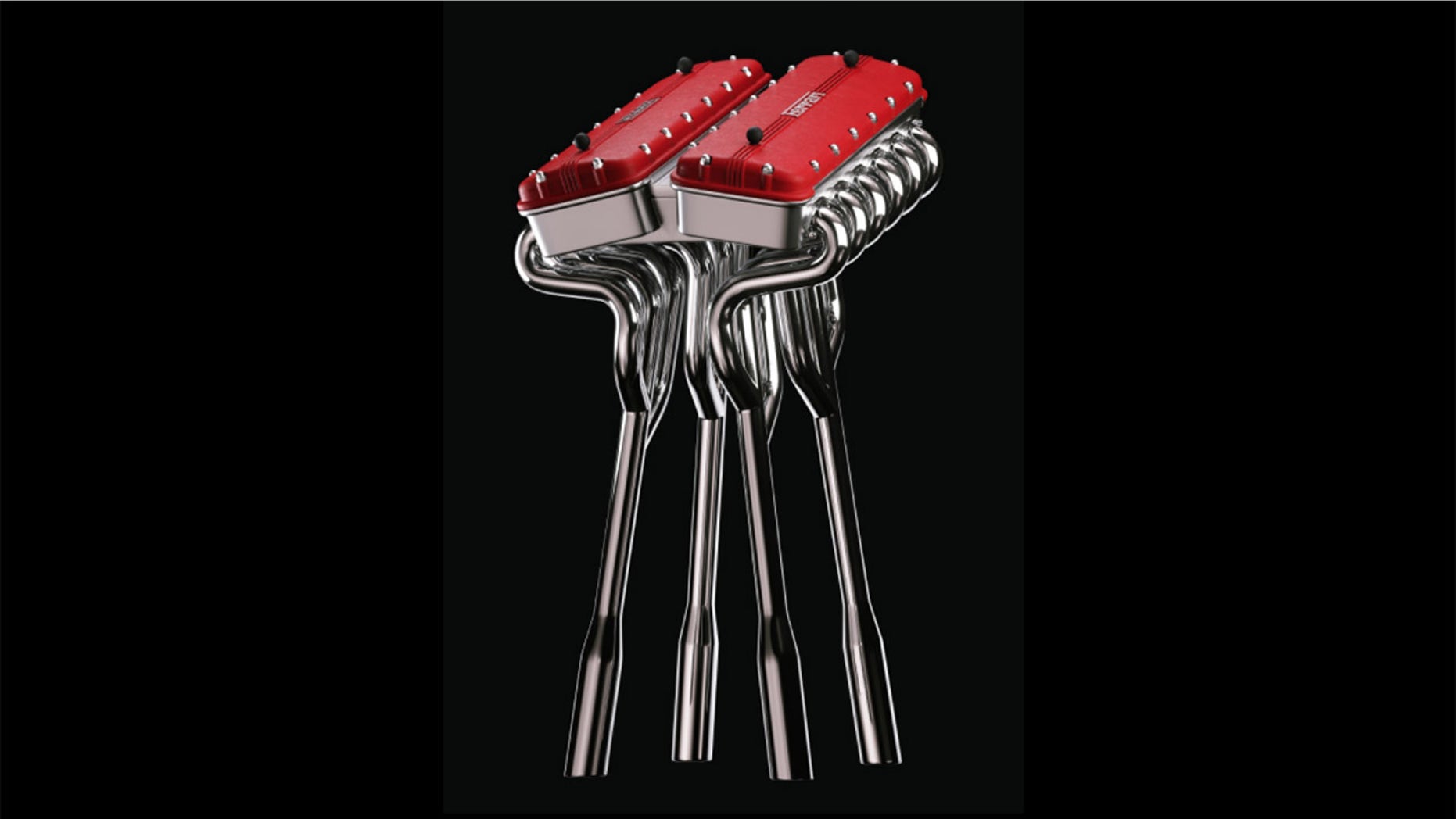 You're not supposed to judge a book by its cover, but sometimes the cover is the point.
"Il Fascino Ferrari" is a new collector's edition coffee table book about the Italian automaker that has its own coffee table. Kramer would approve. But perhaps not of the price.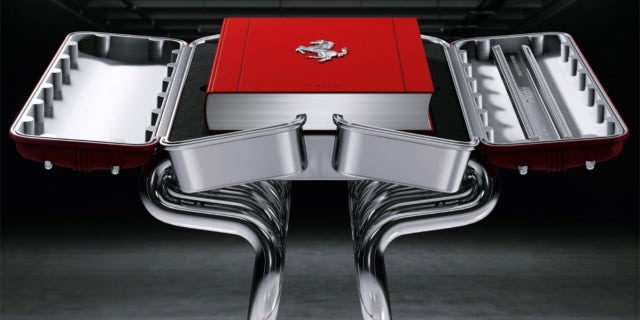 The 514-page photograph-filled tome from Taschen comes inside of an aluminum case that was designed by Marc Newson to look like the cylinder heads of a Ferrari V12 engine standing on four exhaust pipes and costs $30,000.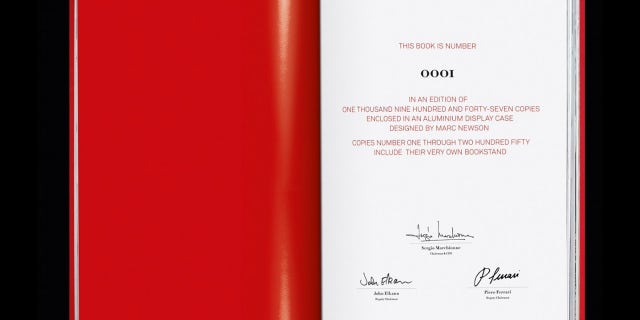 Only 250 will be sold, each signed by Ferrari deputy chairmen John Elkann and Piero Ferrari, along with recently deceased Chairman and CEO Sergio Marchionne.
If you don't think that price is too nice, you can get an entry level model that loses the table legs and is only signed by Piero Ferrari for $6,000. One thousand nine hundred and forty-seven will be made to commemorate the automaker's founding year.
1962 Ferrari 250 GTO EXPECTED TO BE AUCTIONED FOR WORLD RECORD $45 MILLION OR MORE