2017 Lincoln Continental Test Drive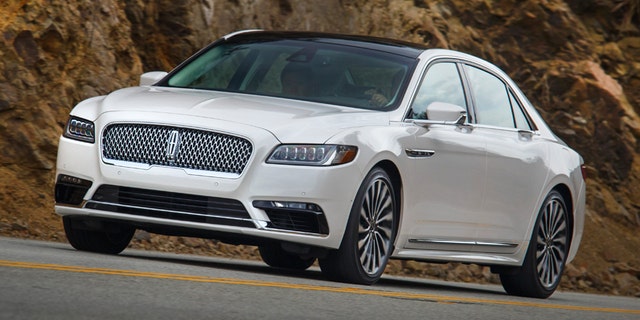 When Lincoln revealed it was reviving its Continental nameplate, there were no guarantees the car that wore it would live up to the model's storied reputation.
Continentals — once a brand of their own — were the choice of movie stars, presidents and kings, including one by the name of Elvis. They were lavish, world-class rides back then, but by the time the last one was sold as a leftover in 2003, the Continental had transformed into little more than a tarted-up Ford Taurus.
Now Lincoln is trying to right the ship with a modern take on the American land yacht, and it's a glorious one … despite being another tarted-up Taurus.
OK, it's much more than that this time. Ford's is more creative at platform sharing these days. The one the Continental is built on also sees duty under the Lincoln MKZ and MKX, as well as a new Taurus that's sold only in China, and their familial relationships are well hidden.
Lording over all of them, the Continental has the upscale look and feel it needs to compete in the full-size premium segment. It's not a flashy or very original design — it's like what might result if a Bentley Arnage and a Jaguar XJ left an office party together — and it doesn't make any overt callbacks to classic Continentals, but the essence of its ancestors is there.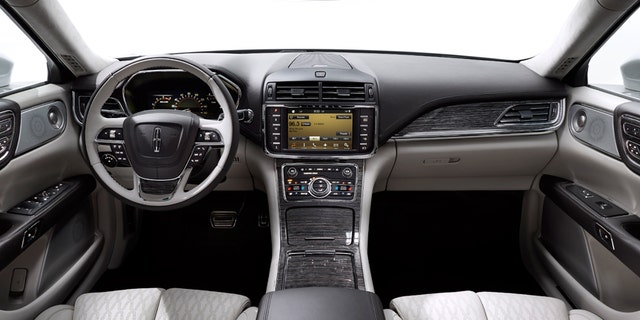 You can get in one for $45,645, which buys a front-wheel-drive Continental with a 305 hp V6. Turbocharged six-cylinders in 335 hp and 400 hp varieties, and all-wheel-drive are also available. Low-end models get all of the size and style the Continental offers, but the options sheet is long enough to jack the price up to the $78,670 sticker on the Continental Black Label I tested.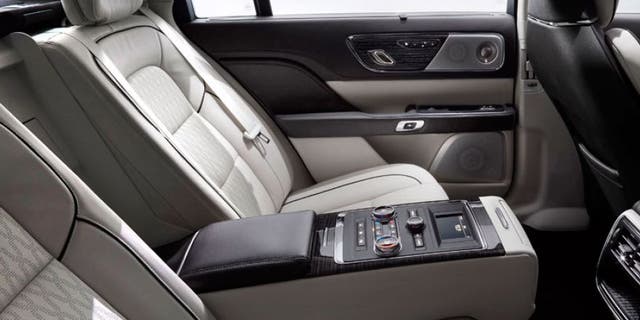 I agree, that's a spit-take-worthy number, but Lincoln throws in free car washes and pickup for service visits among other Black Label perks, and it's still tens of thousands less than most of the large sedans the Continental aims to match up with. Based on the view from its 30-way front seats — with individually adjustable cushions for each leg and a built-in masseuse — it matches up well.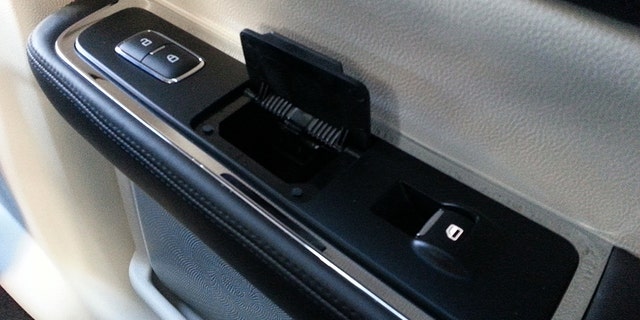 Every surface is beautifully designed and covered with top-flight materials. The amount of metallic jewelry is dazzling, and the champagne-colored graphics bring an old-school elegance to its digital instrument cluster. Rear-seat passengers are pampered with first-class legroom and available reclining massage seats. Mad Men acolytes may miss the suicide doors of the 1960s Continentals, but they'll appreciate the ashtrays built into the rear armrests — a nod, no doubt, to the Chinese market where Lincoln has been exporting as many of these as it sells in the U.S., where it's made. They also make fine candy dishes for the kids.
The new 400 hp 3.0-liter twin-turbocharged V6 delivers smooth, tremendous thrust, but is best used for powering past other cars on the highway, not attempting power slides. The Continental is an American-luxury-first kind of car. With its adjustable suspension set in Comfort mode, it floats down the road like the last Continental you were in, and Sport mode is of the sport coat variety, at best.
Fuel economy is an unremarkable 24 mpg highway, likely because it has a six-speed automatic transmission in a world where F-150s have 10 gears. But the extra ratios aren't otherwise missed, and the car is so quiet on the interstate that gazing out the windows is like watching TV on mute.
The Continental would make for a great driverless car, and no doubt many of them will be driven by chauffeurs, not their owners. It does come with basic semi-autonomous tech — emergency braking, lane-keeping assist, parking assist, radar cruise control — but it doesn't push the needle in any direction.
What it does have is a spirit that's been lost in recent years. The Continental fills a plush gap in the market that's opened up as everyone tries to build European-style cars, while Lincoln has provided a 21st century sedan chair, and demand for it has been strong out of the gate.
If you're one of those looking for a big sedan that eases on down the road like in the old days, the Continental is the time machine you've been dreaming of.
----------
2017 Lincoln Continental
Base price: $45,645
As tested: $78,670
Type: 5-passenger, 4-door sedan
Engine: 3.0-liter turbocharged V6
Power: 400 hp, 400 lb-ft
Transmission: 6-speed automatic
MPG: 16 city/24 hwy