2017 Chevrolet Cruze diesel test drive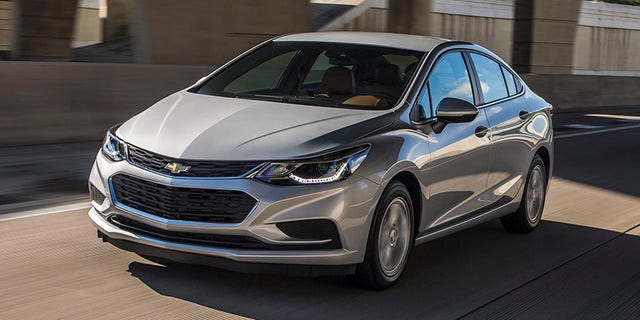 Psst. Hey, you. Yeah, the one who used to drive a Volkswagen diesel.
Chevy would like to have a little chat.
Smelling an opportunity in the wake of VW's emissions scandal and the German brand's very likely permanent retreat from the diesel segment in the U.S., Chevrolet is hoping to woo a few of its castoffs with the return of a diesel-powered Cruze.
VW diesel owners were fanatical about their cars — they were practically a cult — and they were heartbroken when their idol fell. Many felt betrayed when they learned they'd been driving dirty all those years, but all the ones I know still miss their cars like lost relatives, and they would reunite with them in a second if they were on the up and up.
Chevy promises its cars are. It started selling a Cruze diesel in 2014 but discontinued it a year later, in part because it just couldn't crack the VW stronghold. But it hasn't run into any trouble with the feds, and the 2017 model is completely new, with a motor that's more efficient than the old one, if smaller and less powerful. And it will be available as both a sedan and hatchback this time around, so former Jetta and Golf owners are both fair game.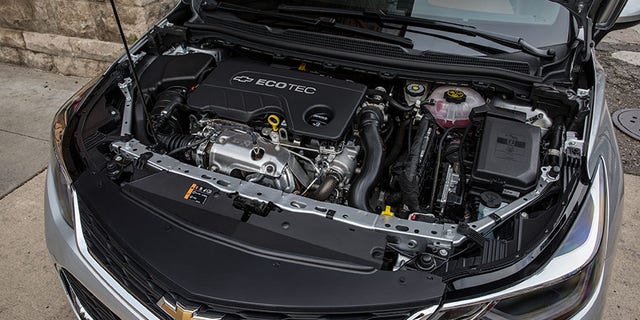 The Cruze's new engine is a 1.6-liter four-cylinder turbo with 137 hp and 240 lb-ft of torque, down from 2.0 liters, 170 hp and 264 lb-ft. Also offered in the much larger Chevrolet Equinox crossover, it is strong enough to pull the little front-wheel-drive Cruze around with ease. To impress curious ex-VW owners and others who expect diesel engines to come wrapped in a premium product, it comes only in well-equipped models that start at $24,670 for a sedan with a six-speed manual transmission and $26,270 with a 9-speed automatic. The hatchbacks will cost a bit more when they hit showrooms soon, but you can't get a new diesel automobile today for less.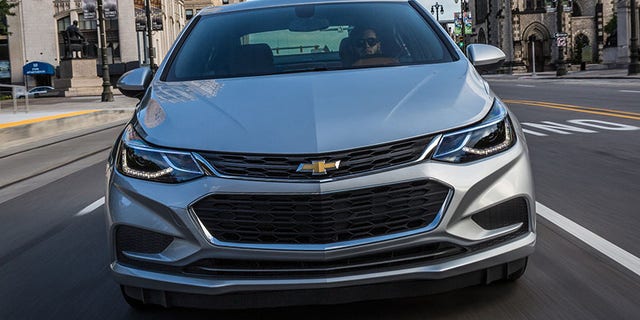 The stick-shift is EPA-rated at 52 mpg highway, which is tops among all cars that aren't hybrid or electric, and the automatic gets up to 47 mpg highway — exactly what I saw when testing one in the real world. Figure on refilling the required diesel exhaust fluid every 4,000 miles or so at around $20 a pop. Chevy made it easier to do that this time around by moving the filler tube from inside the spare tire to behind the fuel door, right next to where you put in the diesel.
Since the new Cruze is a few hundred pounds lighter than the one it replaces, the drop in power isn't an issue at all. The new engine is quieter than the old one, though it still sounds like a diesel, which some will no doubt find comforting. An annoyance for others may be the stop-start system that shuts the engine off when the car isn't moving and can't be deactivated, as is the Chevy way with this feature on all its cars that have it. Restarts can be a little rough and get tiresome in traffic.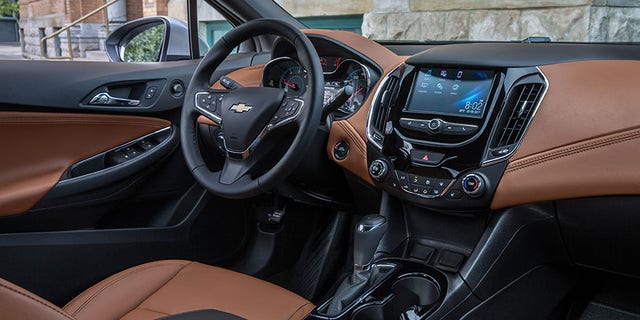 When it is moving along, the Cruze doesn't exhibit the dynamic polish of a VW, but it rides about as well as a Toyota Corolla. It's large and comfortable for a compact, with a huge trunk and a handsome, if mostly hard, plastic interior. The straightforward control layout — which thankfully includes knobs for volume, fan speed and temperature, but not tuning — is a welcome break from the many high-tech dashboard disasters out there these days, in much the same way that VW's logical designs are. Nevertheless, an Apple CarPlay and Android Auto-equipped touchscreen infotainment system installed top center offers plenty of digital functions, including a 4G Wi-Fi hotspot.
The Cruze diesel is a solid little highway cruiser, and it's currently in a class by itself. Its closest competition comes in the form of the similarly priced and even more fuel-efficient Hyundai Ioniq and Toyota Prius hybrids, but there is also an alternative from a familiar foe.
Volkswagen may not be building diesels for the U.S. anymore, but it bought back hundreds of thousands of the dirty ones and figured out a fix to make many of them EPA compliant. These reboots will be flooding the market for years to come, and VW dealers have first dibs on them — so you'll be able to buy them off the lot, not just in a shady back alley where the Craigslister told you to meet him.
But nothing can scrub the stigma off of them. So if you want a diesel with a squeaky-clean reputation, the Cruze is worth a look.
----------
2017 Chevrolet Cruze Diesel
Base price: $24,670
As tested: $26,270
Type: 5-passenger, 4-door front-wheel-drive sedan
Engine: 1.6-liter turbocharged four-cylinder diesel
Power: 137 hp, 240 lb-ft torque
Transmission: 9-speed automatic
MPG: 31 city/47 hwy