$130G Ford Mustang Cobra Jet is the quickest, most expensive pony car ever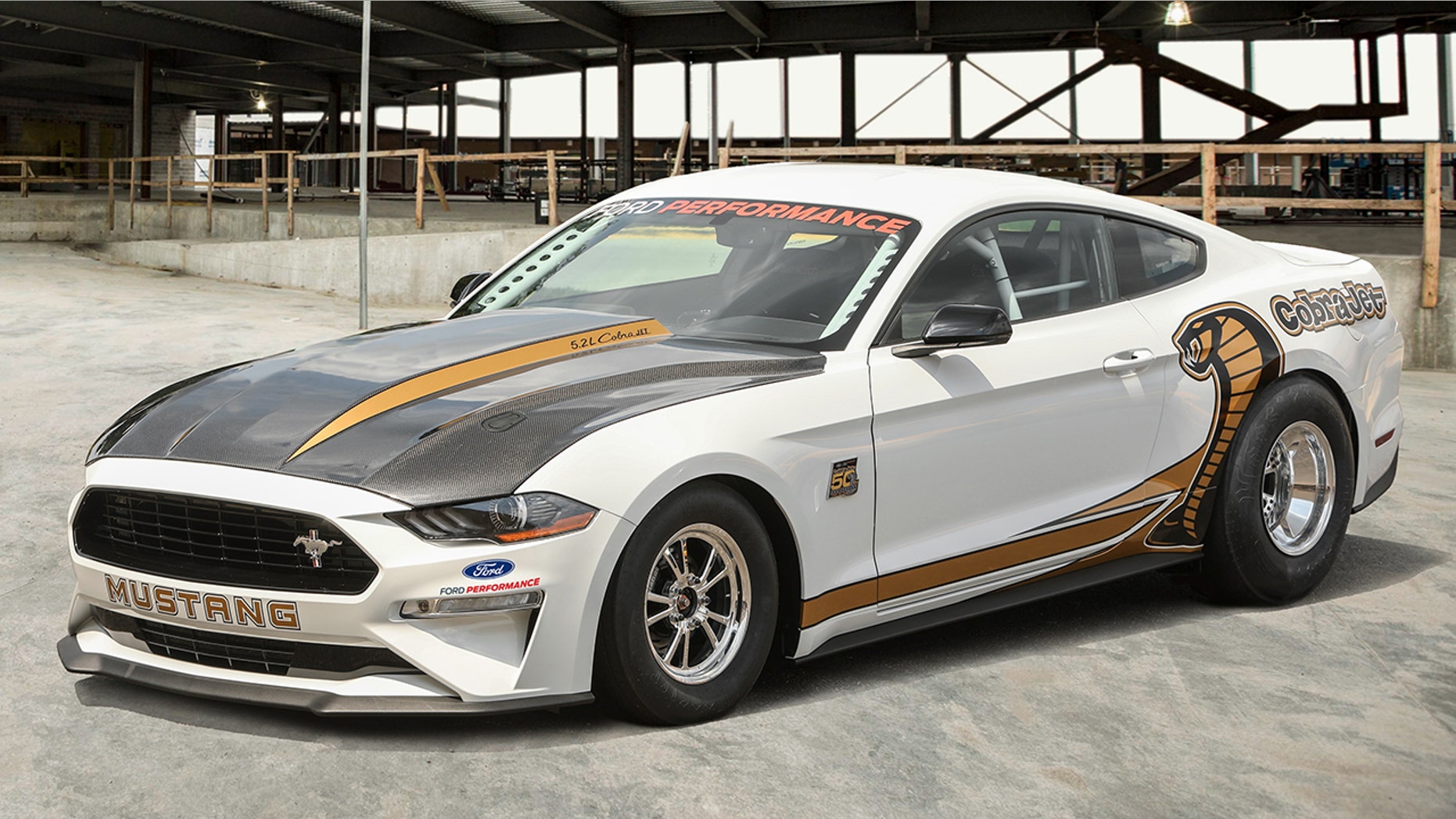 You'll need to act fast if you want to buy the quickest and most-expensive Mustang ever.
Ford is celebrating the 50th anniversary of its legendary Mustang Cobra Jet drag car with a run of just 68 units based on the 2018 Mustang.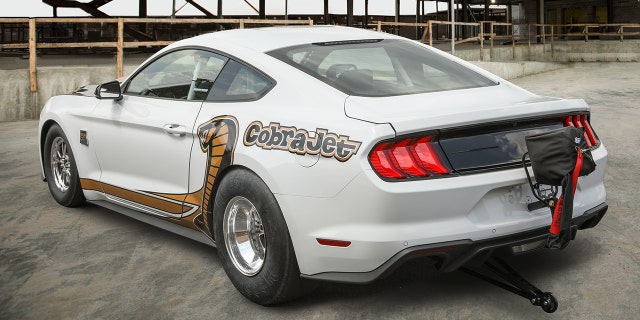 In past years, Cobra Jet allotments have sold out in a few days. It first resurrected the car for the 40th anniversary in 2008. It built 50 that year, just like in 1968, and again in 2010, 2012, 2013, 2014 and 2016.
The new factory-built racer isn't legal for the street and is equipped with a supercharged 5.2-liter V8 that Ford says is the most powerful Cobra Jet engine yet. In true drag racing form, Ford won't reveal exactly how much horsepower it has, but does say the Cobra Jet can run an 8-second quarter-mile at 150 mph.
Unlike the street Mustang's 10-speed transmission and independent rear suspension, the Cobra Jet features a 3-speed automatic and classic 9-inch solid rear axle that's kept in check with an anti-roll bar, Panhard rod and adjustable coil-over shocks.
With an NHRA-certified roll cage and racing seats, the Cobra Jet was engineered to be legal in several drag racing classes, where it can compete against the similar Chevrolet COPO Camaro and Dodge Challenger Drag Pak and many custom builds.
The price is $130,000 and it's available in any color…as long as its red or white.
A commemorative retro graphics package is optional, (but would you really order a car like this without it?)