10 Best Cars to Get to 200,000 Miles and Beyond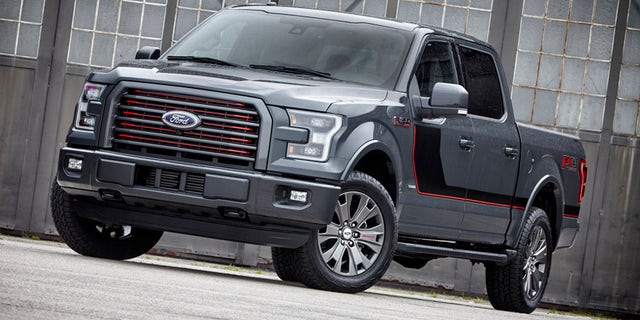 Almost any car can make it to 200,000 miles and beyond if you're willing to throw enough money at it. But that doesn't mean that keeping your trusty steed is a good idea. A less expensive and more hassle-free way to go is to simply buy a safe, reliable model in the first place, and properly maintain it for the long haul. Just follow the maintenance schedule in your owner's manual, take care of minor problems as they arise, keep it clean, and you should be good to go.
The models listed below are all safe bets to get to 200,000 miles and beyond. Of the 740,000 vehicles represented in our annual subscriber survey, these are the 10 cars, SUVs, minivans, and pickup trucks respondents most often reported as having more than 200,000 miles. They are listed in order based on the total number of responses on vehicles that had 200,000 or more miles.
As a bonus, all happen to be models that were Consumer Reports-recommended cars when new. That means they're not only reliable, but they also scored well in our road tests.
Honda Accord
More From Consumer Reports
The 2016 Accord is the most-likely vehicle to get to 200,000 miles, according to our Reliability survey. It is well equipped, competitively priced, and performs well, making it one of our top-rated family sedans. It handles responsively, though the ride can be choppy. It has a roomy and well-finished interior, and gets 30 mpg overall with its mostly unobtrusive continuously variable transmission. The 3.5-liter V6 is lively and refined, and gets a very good 26 mpg overall. EX, EX-L, and Touring trims have an unintuitive-to-use infotainment system. The Hybrid model returned 40 mpg overall but is on a hiatus for 2016; Honda has promised to bring it back with an updated powertrain in 2017. Reliability has been above average.
Read the complete Honda Accord road test.

Toyota Camry
If you're looking for smooth, dependable transportation that skews toward comfort and convenience, the Camry delivers what you need. Interior appointments have been upgraded and center dashboard controls simplified. Suspension changes made the already comfortable ride steadier, and further isolated noise. Handling is sound and secure. The 2.5-liter four-cylinder delivers ample, unobtrusive power and returned a competitive 28 mpg overall in our tests. The available 3.5-liter V6 is punchy yet still got a very good 26 mpg overall, while the Hybrid gets an amazing 38 mpg overall. The long history of solid reliability and owner satisfaction scores is another asset.
Read the complete Toyota Camry road test.
Honda Odyssey
This versatile and capable hauler combines clever and generous packaging with responsive handling and a supple ride—surprising for a minivan. Its vigorous 3.5-liter V6 and smooth six-speed automatic returned 21 mpg overall in our tests. The Odyssey can seat eight in relative comfort, with varying configurations for cargo and passenger needs. Easy access, excellent child-seat accommodations, and abundant cabin storage add to the family-friendly quotient. Among our few gripes is the tediously complicated dual touch-screen infotainment system. In addition, fit and finish and some material selection are not what one would expect at this price, and all-wheel drive isn't available.
Read the complete Honda Odyssey road test.
Honda Civic
Redesigned for 2016, the Civic has been significantly improved, and is now a more substantial, refined, and capable car than the previous model. The base engine is a 2.0-liter four-cylinder; a 1.5-liter turbo four-cylinder comes on EX-T and Touring versions. The continuously variable transmission works well with the turbo. The ride is more comfortable, handling is precise, and the quieter interior has a lot more storage space. However, the car's low stance means difficulty getting in and out. In addition, the front seats lack adjustable lumbar, which could cause discomfort on a long drive. Advanced safety features are available, but a full blind-spot monitoring system is not offered. EX trims and above have a complicated radio.
Read the complete Honda Civic road test.
Toyota Prius
The new Prius is longer, lower, and wider than the previous version. It relies on a new platform with an independent rear suspension that contributes to more responsive handling and a steadier ride. Toyota claims that with its upgraded engine, lighter hybrid system components, and battery cells with a higher energy density, the new Prius will have 10 percent better mileage. Colorful digital gauges dominate the dashboard and make it easier to access the infotainment features. The sensible Prius has always been about efficiency and low running costs. Toyota hopes to inject an emotional component, with more aggressive styling and a more involving driving experience. The lower stance may hurt ease of access.
Read the complete Toyota Prius road test.

Toyota Sienna
As minivans go the Sienna is a sensible choice, but it isn't very engaging to drive. Interior fit and finish and controls were improved in 2015, and the cabin was made quieter. The Sienna rides very comfortably, but handling is lackluster. The 3.5-liter V6 is lively and returns a respectable 20 mpg overall. The all-wheel-drive version—the only such minivan on the market—sacrifices just 1 mpg. An eighth seat cleverly stores in the back when it isn't installed in place. That update also brought a standard backup camera, an additional LATCH attachment, and a front-passenger seat-cushion airbag. Reliability has been above average. That and the availability of all-wheel drive are the Sienna's biggest advantages over the Honda Odyssey.
Read the complete Toyota Sienna road test.
Honda CR-V
The CR-V is one of the roomiest, most functional small SUVs. The 185-hp, 2.4-liter four-cylinder and CVT returned 24 mpg overall in our tests. All but the base LX version use a distracting, difficult-to-use, and frustrating infotainment system. Handling is responsive and secure, but the ride is stiff, with bumps coming through in a pronounced way. The interior is somewhat quieter than before, but overall the CR-V is still loud inside. The rear seats are roomy, and folding them is a breeze. Small rear windows hurt the view out back, but the standard rear-view camera helps. Reliability has been average of late. Active safety features such as forward-collision warning are only available on the top Touring trim.
Read the complete Honda CR-V road test.
Toyota Corolla
The Corolla delivers a relatively comfortable ride for a small car and has a quiet, spacious interior. Handling is lackluster but very secure. A sportier S version has a more taut, responsive suspension. The continuously variable transmission is adequate in delivering power to the wheels. Fuel economy is excellent at 32 mpg overall, and returns 43 mpg on the highway. Interior upgrades include standard Bluetooth connectivity, automatic climate control, and a touch-screen radio with simple controls. Inside, padded and stitched surfaces contrast with a number of drab, hard-plastic bits. The rear seat is one of the roomiest in the category.
Read the complete Toyota Corolla road test.
Toyota 4Runner
Tough and ready to tackle off-roading adventures, the truck-based 4Runner falls short of most modern SUVs. Its rough-sounding 4.0-liter V6 is powerful and reasonably fuel-efficient. But the ride is unsettled, and handling is clumsy. The body leans while cornering, and the bobbing and bouncing ride chips away at driver confidence. Limited versions have a tighter suspension with somewhat better control, but at the expense of a stiffer ride. A high step-in and low ceiling compromise access and driving position. The SR5's 4WD system is part-time only. A third-row seat is optional, and the power-retractable rear window is handy. Reliability is well above average, but it scores too low to be recommended.
Read the complete Toyota 4Runner road test.

Ford F-150
Ford's big-selling pickup truck uses an all-aluminum body, which saves about 700 pounds over steel. Powertrain choices include a 3.5-liter V6, 2.7- or 3.5-liter turbo V6s, and a 5.0-liter V8, each paired with a six-speed automatic. We tested the 2.7- and 3.5-liter turbo engines, and each delivered abundant power. In our tests the 2.7 got 17 mpg overall, 1 mpg better than the turbo 3.5. The 2.7 is also surprisingly quicker from 0 to 60 mph. The cabin is very quiet, but the ride is jittery and handling is rather ponderous. New safety offerings include lane-departure warning and blind-spot detection. Other notable features include a 360-degree-view camera and integrated loading ramps. Reliability of the redesign has been above average.
Read the complete Ford F-150 road test.

Copyright © 2005-2016 Consumers Union of U.S., Inc. No reproduction, in whole or in part, without written permission. Consumer Reports has no relationship with any advertisers on this site.