Woman mowed down by moped gang on London Bridge
A woman was mowed down on the London Bridge early Wednesday by a moped gang fleeing cops.
Police said they were pursuing a gang of three people shortly before they reached the famous London landmark. They said the gang was not being followed as they crossed it, the Sun reported.
"We are aware of an incident which took place at 12:40 a.m. this morning whereby three mopeds mounted the east pavement travelling southbound on London Bridge," City of London Police told the Sun. "A pedestrian was hit and sustained injuries. The case remains ongoing."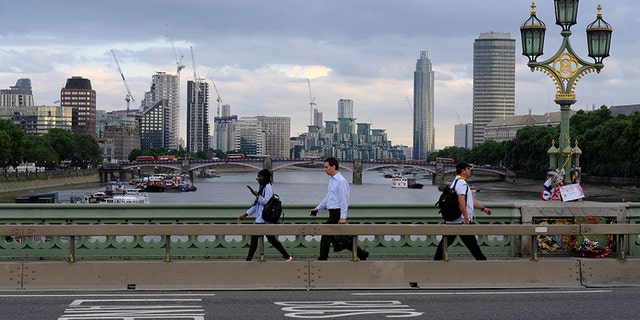 The woman, believed to be a 51-year-old German tourist, was hurt when one of the suspects dodged the anti-terror barriers installed following the terror attack at the Westminster and London bridges in June.
The woman was taken to the hospital to be treated for a leg injury.
Witnesses told the British tabloid the suspect rode along the sidewalk, hitting the woman and missing another pedestrian "by millimeters."
Scott Hepworth, 49, told the Sun he was on the bridge when he saw the headlights heading his way.
"He was doing about 55 miles per hour and missed me by millimeters," he said. "As I walked on, I saw a woman being comforted on the floor."
Moped gangs have been terrorizing the streets of London for several months. Last month two teenagers were arrested in connection with five acid attacks conducted over a span of 90 minutes by men on mopeds. Several people were injured.