UK Minister Says Prince Andrew Must Decide on Role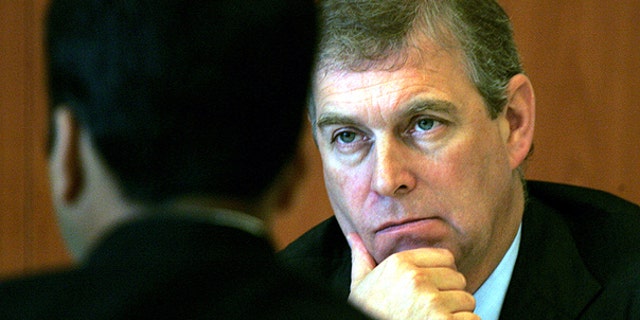 LONDON – Prince Andrew will have to decide whether he can continue his role as a trade envoy amid a controversy about his links to a convicted pedophile, a British Cabinet minister said Monday.
Business Secretary Vince Cable, whose department promoted U.K. exports, said that Andrew, the queen's second son, had volunteered for his trade promotion role and couldn't be fired, so it was up to him whether he continued.
"Obviously there are conversations that will take place with him about what he is to do in future. That is simply a matter of managing the relationship," Cable said in an interview with British Broadcasting Corp. radio.
Foreign Secretary William Hague has said he has "full confidence" in Andrew's work but added in a BBC interview that he had not had time to look into the recent allegations.
Questions have been raised about Andrew's friendship with Jeffrey Epstein, a New York billionaire businessman who served a prison sentence for soliciting an underage girl for prostitution. British newspapers have published a photograph showing Andrew with an arm around a girl, then 17 years old, who says she was hired by Epstein as an erotic masseuse.
Epstein pleaded guilty in 2008 to two prostitution offenses in Florida, and was sentenced to 18 months in prison and a further year under house arrest.
Prosecutors said Epstein paid several girls younger than 18 for naked massages which sometimes became sexual encounters.
Cable said that the government had no power to fire Andrew, who has been Britain's special representative for international trade and investment since 2001. "He is not a government employee," Cable said.
British businesses had found Andrew's work as trade envoy to be "supportive and helpful," Cable added.