U.K. Police Arrest Man Suspected of Murder in Riots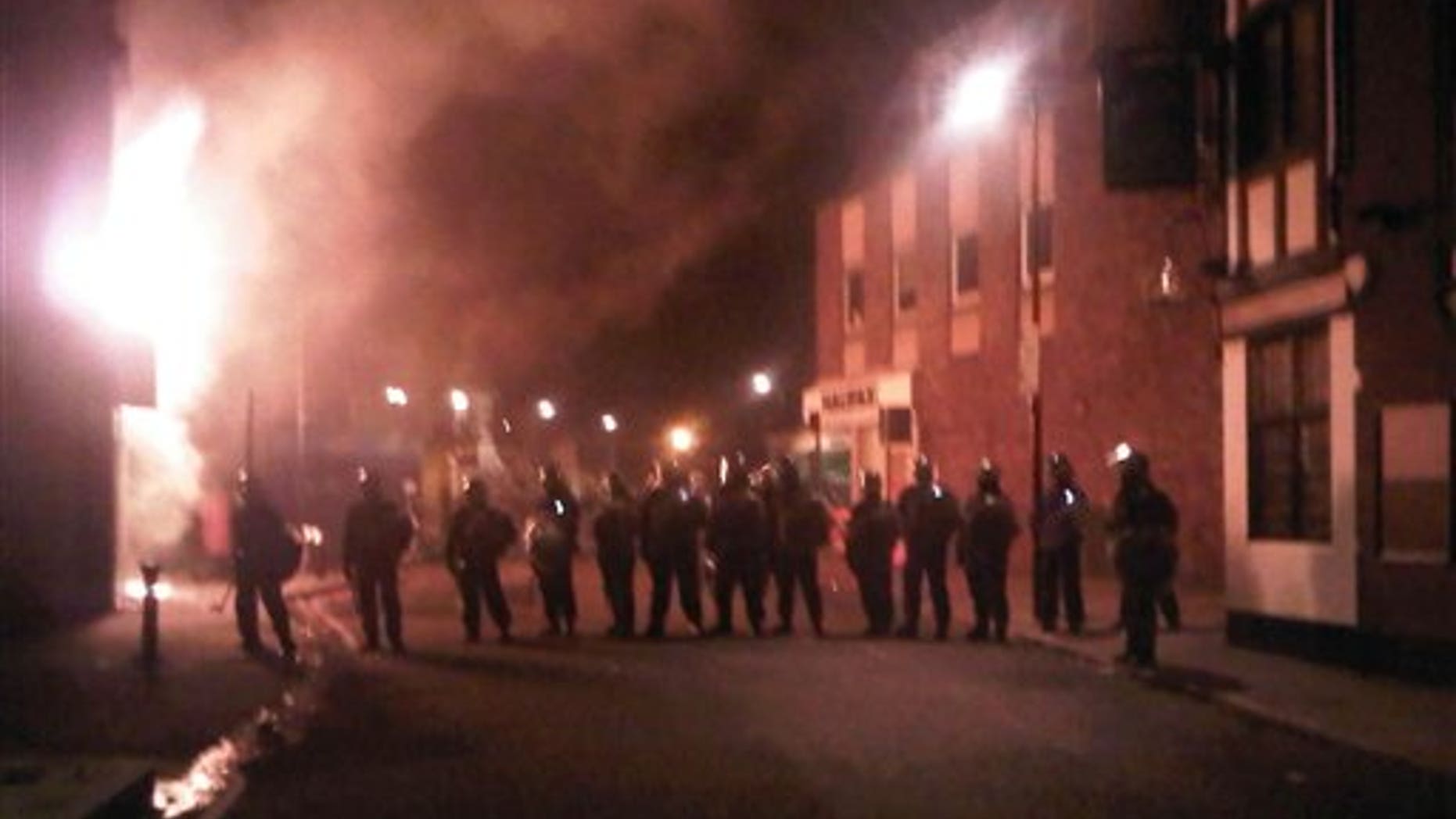 LONDON – Police on Sunday arrested a 28-year-old man on suspicion of attempted murder of two Metropolitan Police officers during the height of the London riots earlier in August.
The suspect, who has not been named, is suspected of taking part in the early morning attack that left two policemen hospitalized with knee, leg and shoulder injuries.
The officers, who were chasing looters leaving a The Aristocrats clothing store in northeast London, came under direct attack when a green Citroen was driven directly at them at high speed.
One of the policemen was hit so hard that his body armor came off.
The two officers are now recovering from their injuries at their homes.
The incident happened at 1 a.m. on Aug. 8, the second night of rioting and looting that hit London and other British cities in the worst urban violence in several decades.
Police said the suspect is in custody after being arrested Sunday. Another suspect was arrested earlier and set free on bail as investigations continue.
U.K. police have arrested more than 3,000 people over riots that erupted in north London and flared for four nights across the capital and other English cities.