Three Journalists Found Dead in Mexico on World Press Freedom Day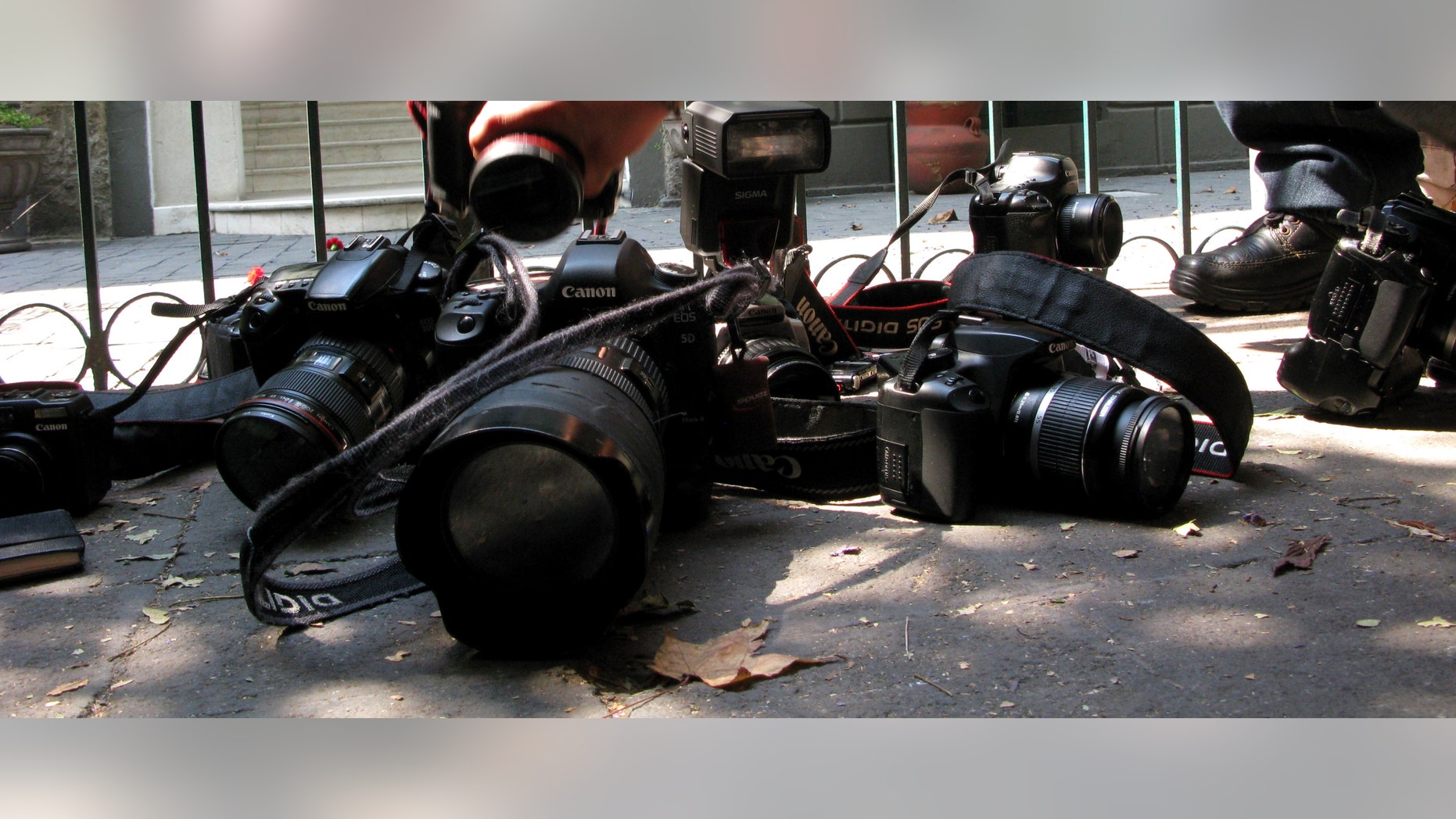 MEXICO CITY – It was a bloody start to World Press Freedom Day in Mexico as authorities in the eastern state of Veracruz discovered the bodies of three news photographers slain and dumped together in plastic bags near a canal, less than a week after the killing in the same state of a reporter for an investigative newsmagazine.
Press advocates called for immediate government action to halt a wave of attacks that has killed at least six current and former reporters and photographers in Veracruz over the last year, most of them among the few journalists still working on crime-related stories in the state. The deaths have spawned an atmosphere of terror and self-censorship among journalists.
The problem isn't confined to Veracruz. Mexico is one of the world's most dangerous countries for journalists, with reporters and photographers suffering a rising number of attacks in recent years as the country grapples with tens of thousands of killings, kidnappings and extortion against the backdrop of a militarized government offensive against drug cartels. Prosecutions in the cases are all but unknown, as is the case with almost all homicides and other serious crimes in Mexico.
The latest killings came in Boca del Rio, a town near the port city of Veracruz where police found the dismembered bodies of four people Thursday, the Veracruz state Attorney General's Office said.
One victim was identified as Guillermo Luna Varela, photographer for the news website www.veracruznews.com.mx. Another was identified as Gabriel Huge, who the director of the website said had been working as a photojournalist in the area. State officials said the third victim was Esteban Rodríguez, who was a local newspaper photographer until last year, when he quit to work as a welder. The fourth victim was Luna's girlfriend, Irasema Becerra, state prosecutors said.
State officials said the killings bore the hallmarks of organized crime and they would ask federal authorities to help investigate.
The bodies were found after passers-by spotted four suspicious black plastic bags near a wastewater canal, five days after the discovery of the corpse of Regina Martínez, a correspondent for the national magazine Proceso who often wrote about drug trafficking.
The state Attorney General's Office has said Martinez's body was found in the bathroom of her house in Xalapa, Veracruz, and authorities believe she was murdered. The statement said her body showed signs of "blows to the head and body" and initial evidence suggested she died of asphyxiation.
Veracruznews director Martin Lara said Luna covered crime news for the Internet news agency and described the victim as a peaceful young man and "a good guy."
Lara said that last year Luna was frightened so badly by threats that he left the state and stopped working for Veracruznews for two months. Lara declined to provide details. He said Luna was last seen Wednesday afternoon.
Journalist groups have long urged Mexico's government to do something about rising violence aimed at news workers. In states such as Veracruz, local media outlets are often too intimidated to report on drug-related violence, and social media and blogs are often the only outlets to report on serious crime.
"Veracruz has seen a wave of lethal anti-press violence that is sowing widespread fear and self-censorship. Mexican authorities must act now to end the deadly cycle of impunity in crimes against the press," said Carlos Lauria, senior program coordinator for the Americas for the Committee to Protect Journalists. He noted that May 3 was World Press Freedom Day.
In June 2011, Miguel Angel López Velasco, a columnist and editorial director for the news agency Notiver, was shot to death in Veracruz along with his wife and one of his children. A month later, Yolanda Ordaz de la Cruz, a police reporter for Notiver, was found with her throat cut in the state.
None of the cases has been resolved.
Mexico's human rights commission says 74 media workers were slain from 2000 to 2011. The New York-based Committee to Protect Journalists says 51 were killed in that time.
Veracruz has been one of the states worst hit by drug-related violence, much of it related to a brutal war between the paramilitary Zetas drug cartel and New Generation, a cartel based in the western state of Jalisco and allied with the powerful Sinaloa cartel.
On World Press Freedom Day, Reporters Without Borders condemned the "astonishing pace" at which journalists are being attacked and murdered — 67 killed in 2011 and 22 more deaths since the beginning of the year.
U.N. Secretary-General Ban Ki-moon called the attacks "outrageous" and urged all countries to prevent and prosecute violence against the media and take action to ensure the safety of journalists and freedom of the press.
At Thursday's U.N. commemoration of Press Freedom Day, Ban asked the assembled diplomats, members of the media and civil society representatives to observe a minute of silence "in honor of the journalists who were killed in the line of duty last year."
Secretary-General Ban told the U.N. commemoration that the world has seen over the past year and a half across the Middle East and North Africa "the central role played by social media, mobile telephones and satellite television in generating an extraordinary ripple effect: from a vegetable seller's simple cry for human dignity, to the fall of autocratic regimes."
"As the use of those tools expands, the world is likely to see more historic changes — and other applications that can advance human well-being," he said.
Based on reporting by The Associated Press.
Follow us on twitter.com/foxnewslatino
Like us at facebook.com/foxnewslatino