Ex-President Vicente Fox Calls Mexico's Drug War 'Useless'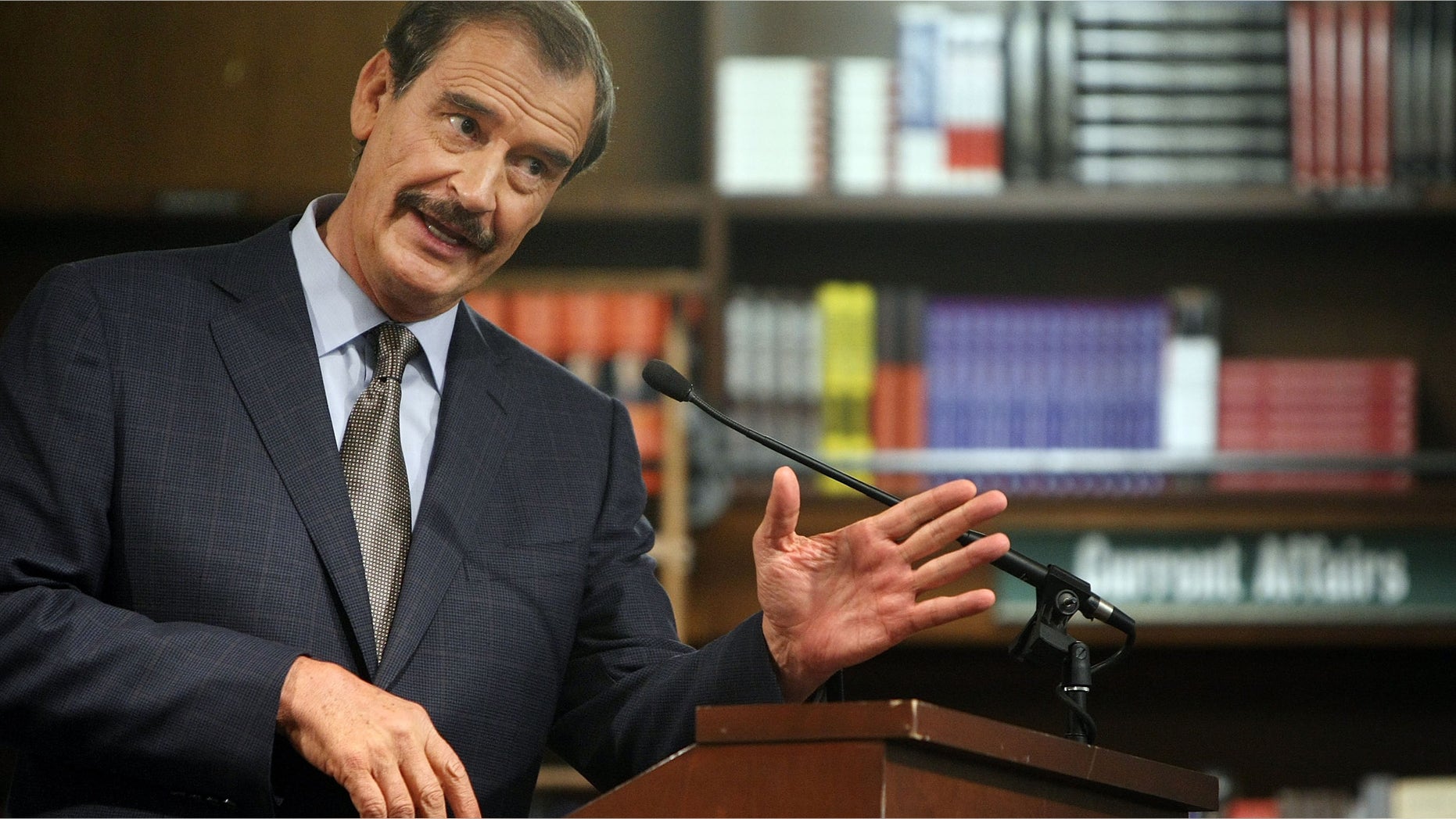 Mexican former President Vicente Fox said his successor's military crackdown on drug cartels is a "useless war" and recommended exploring other avenues, including legalization.
"Mexico must urgently get out of this trap we're in," Fox said here Wednesday in a meeting with foreign correspondents.
According to Fox, Mexico is sandwiched between producer nations such as Colombia and the world's largest consumer of illegal drugs, the United States, and is therefore "paying an enormous price" in its fight against the country's numerous heavily armed drug mobs.
Since President Felipe Calderón took the baton from Fox on Dec. 1, 2006, and began deploying tens of thousands of army soldiers and federal police to battle the cartels, drug-related violence has left approximately 50,000 dead, with many of the murders stemming from the gangs' turf battles over smuggling routes.
The global war on drugs begun during U.S. President Richard Nixon's 1969-1974 administration has been an "absolute failure," Fox said, adding that policy makers need to "meditate and reflect" on possible alternatives.
The 69-year-old former head of state upheld Portugal as an example of the merits of legalization, saying that since decriminalizing drugs in 1999 consumption there has fallen by 25 percent.
He avoided specifics on which types of drugs could be legalized and which entities would administer them to users, although he stressed the need to review the government's counter-narcotics policies.
Calderón - who took office in 2006 and is a member of the same right-wing National Action Party, or PAN, as his predecessor - has sided with the United States in opposing drug legalization.
Asked what would happen if his country decides to legalize drug consumption and whether the United States would give its consent, Fox responded: "Mexico can do it without consulting the United States."
He cited figures showing that the drug-related murder toll has risen steadily throughout Calderón's five-and-a-half-year military offensive against the well-funded drug mobs.
Fox said, for example, that about 2,760 homicides were committed in the country in 2006, the year he left office, and 0.4 percent of the Mexican population were cocaine users.
A few years into the military strategy, according to his figures, the 2011 murder toll stood at 16,603 and 2.4 percent of the population consumed cocaine.
"This is irrefutable proof that the premise that a war like this would succeed in lowering consumption has not been fulfilled," Fox said.
"We're fighting this war for (the United States)," the ex-president said during the hour-long question-and-answer session with about a score of foreign correspondents.
Looking ahead to the July 1 elections to choose Calderón's successor, Fox said he supports his PAN party and its presidential candidate, Josefina Vazquez Mota, who trails frontrunner Enrique Peña Nieto, standard-bearer of the Institutional Revolutionary Party, or PRI, by a wide margin.
Mexican presidents are limited to a single six-year term.
The PRI ruled Mexico uninterruptedly for 71 years before Fox's election victory in 2000, a stranglehold on power that Peruvian Nobel Prize-winning novelist Mario Vargas Llosa described as "the perfect dictatorship."
Asked about a possible return of the PRI to the presidency, Fox said that party would be governing a "different Mexico" with an established "electoral democracy" that is in the process of becoming a "participative democracy."
Follow us on twitter.com/foxnewslatino
Like us at facebook.com/foxnewslatino