Mexico Loses over 56,000 Soldiers to Desertion in Six Years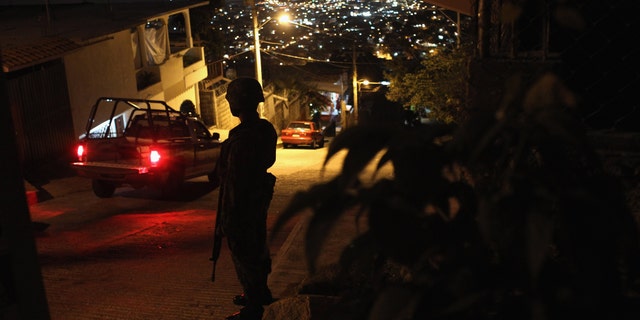 Mexican civilians aren't the only ones who have had enough of the country's drug war.
Over 56,000 soldiers have deserted the Mexican military since President Felipe Calderón took office and launched an offensive against the country's powerful drug cartels six years ago, according to documents obtained by news website Animal Político.
That figure amounts to 28 percent of the soldiers stationed in the country, according to Animal Político.
Deserting from the military is a crime in Mexico carrying punishments of up to six years in prison, though the offense often goes unpunished. The National Defense Secretariat, or SEDENA, says it has only convicted some 10,154,000 cases.
The authorities do not know the whereabouts of some 23,000 deserters, Animal Político reports.
As high as the number of deserters may sound, it actually represents an improvement over recent years.
Over 106,000 soldiers abandoned the military without authorization during the previous Mexican administration of Vicente Fox, who belonged to the same center-right National Action Party as Calderón.
Over 50,000 Mexicans have died since the start of the drug war in 2006.
Drug war violence has also spread into Central America in recent years, with El Salvador, Guatemala and Honduras registering some of the highest murder rates in the world.
San Pedro Sula, Honduras' second city, displaced Ciudad Juárez last year as the world's most violent city, according to estimates by the Citizens Council for Public Security and Criminal Justice, a Mexican NGO.
Follow us on twitter.com/foxnewslatino
Like us at facebook.com/foxnewslatino