Three Arrested as New Delhi High Court Bombing Death Toll Rises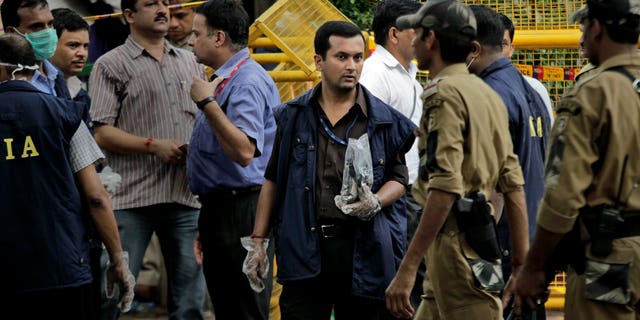 NEW DELHI – India's National Investigation Agency on Thursday arrested three people in connection with the New Delhi high court bomb blast, as the death toll from the explosion rose to 12, The Times of India reported.
The trio were arrested in Kishtwar, Jammu and Kashmir, in India's far north, and included the owner of an internet cafe from which an email claiming responsibility for Wednesday's blast was sent.
The email was purportedly sent by members of Harkat-ul-Jihad al Islami (HuJI), a Pakistan-based Islamist militant group linked to previous attacks on Indian soil.
News of the arrests came as hospital sources told The Times of India that the death toll from the blast rose to 12 Thursday morning when a man succumbed to his injuries.
At least 75 more people were injured when the bomb exploded outside New Delhi's high court building at around 10:15am local time Wednesday. The bomb dug a deep crater near the main reception counter where more than 100 people were queuing to enter the building in the Indian capital.
"The bomb was apparently placed in a briefcase next to the reception at one of the main gates of the court," Special Police Commissioner Dharmendra Kumar said.
Despite HuJI's claims of responsibility, Indian Prime Minister Manmohan Singh told reporters late Wednesday that it was too early to say who was behind the bomb attack, AFP reported.
"There are obviously unresolved problems and weaknesses in our system and the terrorists are taking advantage of that," Singh said. "We must work hard to plug those weaknesses."
It was the first major terror attack on Indian soil since triple blasts in Mumbai on July 13 killed 26 people. It has still not been established who carried out those bombings.