Texas teen kills Army vet then himself in love triangle gone wrong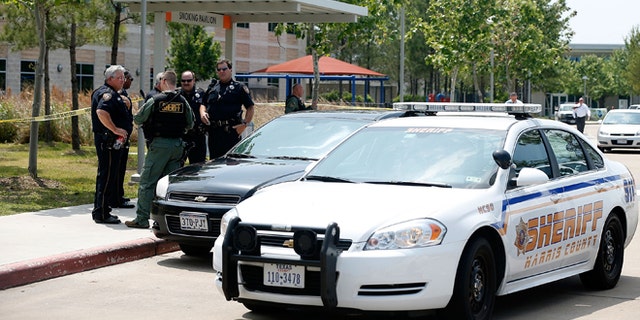 NEWYou can now listen to Fox News articles!
A purported long triangle in Texas ended in a violent murder-suicide over the weekend, when a teen shot himself in front of a police station after he confessed to killing an Army veteran.
The 17-year old, whose name is not being released to the public, believed that his ex-girlfriend was having an affair with 25-year old Army veteran James Ayala. The teen invited both his ex-girlfriend and Ayala over to a friend's house and then confronted the two when they arrived.
The teen ended up opening fire and killing Ayala, a father of five who was a "standout guy in the Army," Jordan Downhour told the Houston Chronicle.
"When he shot him, his girlfriend started screaming and then he ran," witness Darian Mitchell told local media. "And then he shot again, and then everyone started coming out and screaming."
After shooting Ayala, the teen fled the scene and headed to his home, where he confessed to his mother that he had killed the man. An argument ensued and the mother finally convinced her son to go with her to a Harris County Sheriff's substation to turn himself in.
The teen confessed to a sergeant to the killing outside the police station before he put the gun to his head. The sergeant ordered the teen to put the gun down, but instead the teenager shot himself in the head as his mother watched in horror.
The teen was rushed to a local hospital where he was pronounced dead.
The sergeant will be put on administrative leave in wake of the incident, Cedric Collier with the Harris County Sheriff's Office told the Houston Chronicle.
Like us on Facebook
Follow us on Twitter & Instagram