Texas Public Safety Agency, State Department Sign Cooperation Agreement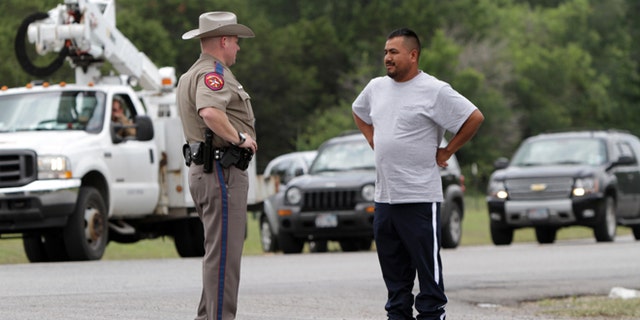 The federal government and Texas law enforcement haven't always been on very good terms.
In January, for instance, the state's governor, attorney general and parole board ignored pressure from the U.S. State Department to stay the execution of Edgar Tamayo, a Mexican national whose conviction for killing a police officer had been challenged by the International Court of Justice on procedural grounds.
So an agreement, finalized Thursday, between the State Department's Bureau of International Narcotics and Law Enforcement Affairs (BINLEA) and Texas' Department of Public Safety (DPS), which oversees the Texas Rangers and Highway Patrol, is more significant than might at first appear.
The agreement will allow foreign law officers to train at DPS facilities and Texas law-enforcement personnel to be deployed to other countries, Assistant Secretary of State William Brownfield said at the signing ceremony in Austin.
"DPS—through a combination of its size, expertise in highway safety, border crime, particularly its expertise in drug and gang matters," Brownfield noted, according to the Austin American-Statesman, "obviously has a package of skills that we went to have access to."
For his part, DPS director, Steven McCraw, said that "the world has dramatically changed in the last two decades," and that the agreement made strategic sense.
BINLEA has similar agreements with 82 foreign governments. Brownfield said that the Bureau would recommend international ventures for Texas enforcement officers to participate in, but that DPS will also be able to propose specific co-operative ventures with, say, Mexican police.
These would be evaluated on "the size and nature of the threat or the problem that we are trying to address," he said.
According to Brownfield, all travel, lodging, food and equipment costs in any joint ventures would be paid by the State Department.
Follow us on twitter.com/foxnewslatino
Like us at facebook.com/foxnewslatino